Sepro Urban Metal Systems is a division of Sepro Mineral Systems and is dedicated to providing state-of-the-art metal-recovery systems to the global urban-waste industry.
Sepro Mineral Systems is a Canadian company providing dynamic mineral-processing-equipment solutions for the mineral, metal and aggregate industries across the globe. The outcome of the acquisition of Sepro Mineral Processing International by Falcon Gravity Concentrators in 2008, Sepro Mineral Systems Corp. has built a solid reputation of design simplicity, proven products and effective applications over the past 25+ years.
Beyond Sepro's long-established history of supplying mineral-processing equipment, the company is an emerging leader as a single-source supplier of complete metal-recovery-plant solutions. Sepro Mineral Systems Corp. has the capability to assist with many high-grade mineral-processing and metal-recovery applications including: gold, silver, platinum, tin, tungsten, chrome, tantalum, cobalt, iron, fine oxidized coal, uranium, nickel and fine aggregates.
An early adopter of 3D-modeling software, Sepro Mineral Systems has developed an engineering edge through the increased productivity and rapid prototyping that this unique technology offers. The latest electronic-modeling technology situates Sepro as a superior competitor in today's metal industry. The company's engineers are innovative, forward-thinking and give careful scrutiny to each project.
Sepro's headquarters is located outside of Vancouver, Canada. With satellite offices located in the United Kingdom, Austria, Ghana and Australia, Sepro Mineral Systems offers personalized sales and service from team members who understand your processing needs. The company is represented in over 15 countries by knowledgeable and approachable personnel who have years of experience in the mining industry. You can find Sepro's equipment installed in over 31 countries around the world.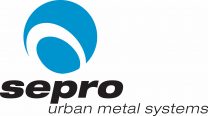 Company name:
Sepro Urban Metal Systems
Address:
101A – 9850 201 Street
Phone number:
1-604-888-5568