Simex is a world leader in the production of earthmoving attachments used to perform compaction, crushing, milling and a whole lot more. We hold several patents on our product technology.
Our mission
To design and produce innovative attachments for the earthmoving industry and find solutions to the most challenging applications.
Our values
Improved productivity and profitability
Our mission is to design attachments for new-generation earthmoving machines, to produce them according to strict quality standards, and above all to listen to needs so we can provide users with the best solutions to the most complex application challenges.
Investment in research and development
We make constant investments in R&D, considered a strategic aspect of our business. The many patents we've obtained are proof of our dedication, but our efforts don't stop there. The real test is to continually devise solutions that respond to the requirements of all our customers, existing and potential.
Local and global vision: Italy and the world
Exporting to 81 countries means outlining an efficient and transparent distribution policy to serve customers, dealers and agents. To maintain the reputation we've earned over the last 25 years, our efforts march in step with the continuous acquisition of global market shares.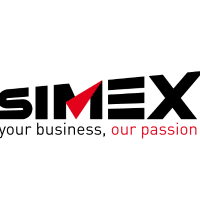 Company name:
Simex s.r.l.
Address:
Bologna via Newton 31
Phone number:
+39 051 681 0609