Sortech manufactures and supplies BALLISTIC SEPARATORS, DISCS and STARS SCREENS, AERAULIC SEPARATORS, BAG OPENERS and HAMMER MILLS.
Sortech engineers distinguishes with especially smart ideas and solution, which helps recyclers considerably reduce the costs and increase the gain: valorize materials at 100%, recover all possible valuable materials from waste, already recycled material dedicated to landfill turn into the valuable reusable stuff.
And all this to do at extremely competitive costs. Sortech became one of the important reference points for major international recyclers, what is proved by a quickly growing list of satisfied clients-recyclers.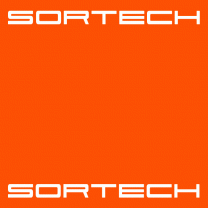 Company name:
SORTECH S.r.l.s.
Phone number:
+39.333.2213383