Since its founding in 1996, the tegos GmbH Dortmund has become the leading business solution provider for the waste and recycling industry based on Microsoft Dynamics.
Our goal is to provide companies from all areas of recycling economy a visible added value that ensures their market position by complete IT solutions from a single source. Our industry expertise, combined with Microsoft technology, guarantees the highest investment security and future safety. We ensure efficiency and transparency in your company, thus ensuring your financial stability.
tegos is your competent partner in all areas of waste management, recycling and the recycling trade as well as metal trade. We believe that knowledge of the industry is the key to success. Only those who understand the language, the market and customer problems, can deliver real solutions.
We will pursue the strategic focus on the waste and recycling industry in the future more than ever and continue to expand it. Thus we can assure our customers, potential customers and partners to implement all the projects successfully and operate a long-term business relationship with them.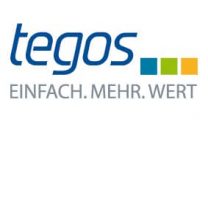 Company name:
tegos GmbH Dortmund
Company division:
Marketing
State:
Nordrhein-Westfalen
Phone number:
49 231 31776-200
Fax number:
+49 231 31776-199