Welcome to Tribogenics, a culture rich in discovery and technological innovation.
Today, our new proprietary triboluminescence technology is transforming the world of portable X-ray by eliminating the need for costly, high voltage using a process similar to static electricity (known as the triboelectric effect) to generate X-rays.
We've already commercialized our new technology, launching a family of Watson™ high performing, XRF metal analyzers for industrial applications.
Our work has only just begun. We are expanding our discovery, developing meaningful solutions for consumer, industrial, medical and security applications. Want to learn more?
Watson XRF Redefines the Industry Standard
For over 20 years, XRF has been the industry standard for alloy identification. Whether you're identifying high-value scrap metals, or preventing costly mistakes with machined or manufactured parts, it's efficient and convenient.
Now, Tribogenics is redefining the industry standard with Watson XRF, allowing your business to affordably start or expand metal alloy identification in the shop or in the field.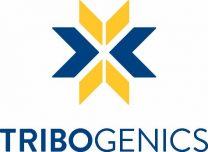 Company name:
Tribogenics
Address:
5440 McConnell Ave
Phone number:
(855) 972-9123