VINCI Environnement is the only designer-builder in its market able to call on and knit together expertise in 3 businesses. We guarantee project owners an optimum comprehensive solution and faultless management of interfaces between streams. This is particular relevant to the goals and policies laid down in France's 2007 "Grenelle" round table, namely the reduction of landfilling, increased recycling of organic matter from municipal waste, and optimised recovery and recycling rates. This synergy between business lines recently demonstrated its full potential with the winning of contracts to build three multi-stream waste treatment centres, combining biological recovery, energy-from-waste treatment, and respect for the environment, namely: the multi-stream waste treatment centre at Clermont Ferrand in France, and the future treatment centres for the County of North Yorkshire and the City of York, and the one for the County of Cornwall.
We intend to go on improving
To be a major player in the environmental business, we need to stay constantly at the technological cutting edge. We are working continuously to improve our methods and processes, in order to offer our local authority and industrial clients the latest in technological expertise. With a wide array of solutions to choose from, we can provide an appropriate response to any problem presented to us, and propose proven, economically viable and sustainable processes.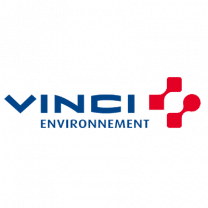 Company name:
VINCI Environnement
Address:
boulevard Franklin Roosevelt 89
Phone number:
+33 1 71 04 20 00