Celerating 25 years of experience supplying waste and recycling equipment, both Australia wide and internationally. Wastech consultants have an extensive industry knowledge coupled with state of the art equipment that will save you both time and money.
Whether it's general waste, cardboard, plastic, e-waste or polystyrene, Wastech has a solution for your site. From Melbourne to Darwin, Brisbane to Perth, Sydney to Adelaide; our waste management consultants are able to tailor solutions for each unique site to save on costs, while promoting a sustainable future.
Our national 24 hour, 7 day per week maintenance and breakdown response service, ensures all our products, including compactors, balers, chutes, transfer stations and material recovery facilities, can continue to operate around the clock. Our waste management consultants are available to provide you with the support you need, from initial plans and purchase, to after installation services.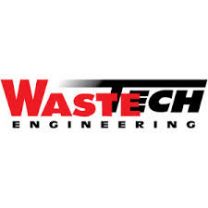 Company name:
Wastech Engineering
Address:
33 Wedgewood Road
Phone number:
+61 3 8787 1600
Fax number:
+61 3 8787 1650