Xava Recycling – The Specialists for compact screening technology
With the innovative screening machines from XAVA Recycling, a wide range of materials such as soil, compost, gravel, demolition waste, slag, wood chips, bark, etc. can be separated easily and properly.
The main advantage of XAVA screens is a simple and compact design, which guarantees a high performance with a very low service and maintenance effort.
Our screens are electrically operated and are therefore 100% environmentally friendly, there are no hydraulic systems that can leak and pollute the surrounding terrain, no loud diesel engines that could bother residents and no smelly exhaust fumes. A simple power connection on the jobsite is enough to produce perfectly screened material.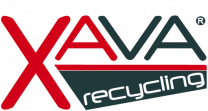 Company name:
Xava Recycling e.U.
Address:
Tannbergstraße 10
Phone number:
+43(660)4344420