The Maxx and Nemus are tough, powerful drum screens that have more than proven their worth in all sorts of operating conditions. While the Maxx' simple handling makes it the perfect choice for medium-size and larger composting operations, the Nemus is ideal for screening heavier materials like stones, earth, soil and C&D recyclables.
Komptech now offers both machines in special versions. The names Maxx 518 and Nemus 620 say it all – they take screen drums from Doppstadt machines with the same model numbers!
Now there is an Option
These special versions are designed for screener operators who have been wanting to enjoy the benefits of a Komptech drum screen, but were hesitant up until now because they are already invested in Doppstadt machines. The Maxx 518 uses drums from the SM 518, while the Nemus 620 takes drums from the SM 620. Note that due to the drum drive design changes necessary to accommodate the Doppstadt drums, these two machines cannot use original Komptech drums.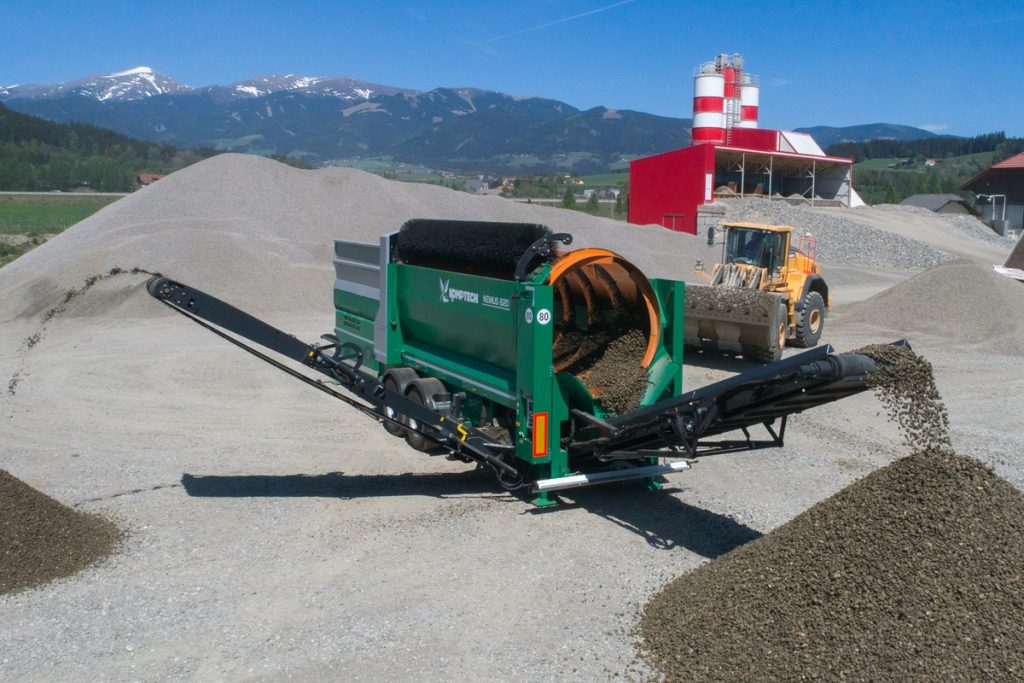 Maxx 518: Capable by design
Proven, long-lasting, tough, rigorously practical – an apt description of the Maxx 518. Its 55 kW, T4f/Stage V power plant has plenty of reserves for tough jobs, and the Cleanfix fan keeps it cool even when the surroundings or screen material are hot and dusty. The conveyor extensions supplied as standard equipment for the oversize and fine fractions have discharge heights of 3.2 meters, for good practical utility.
Nemus 620: All drum screens are not created equal
With its 74 kW engine and T4f/Stage IV exhaust system, the Nemus 620 is a state-of-the-art mobile machine that meets a wide range of requirements. Its tough chassis with non-warping frame and massive hydraulic support feet keep it steady on uneven ground, without detracting from its performance. Another important feature is the generous 3.55 meter discharge height for the oversize and fine fractions.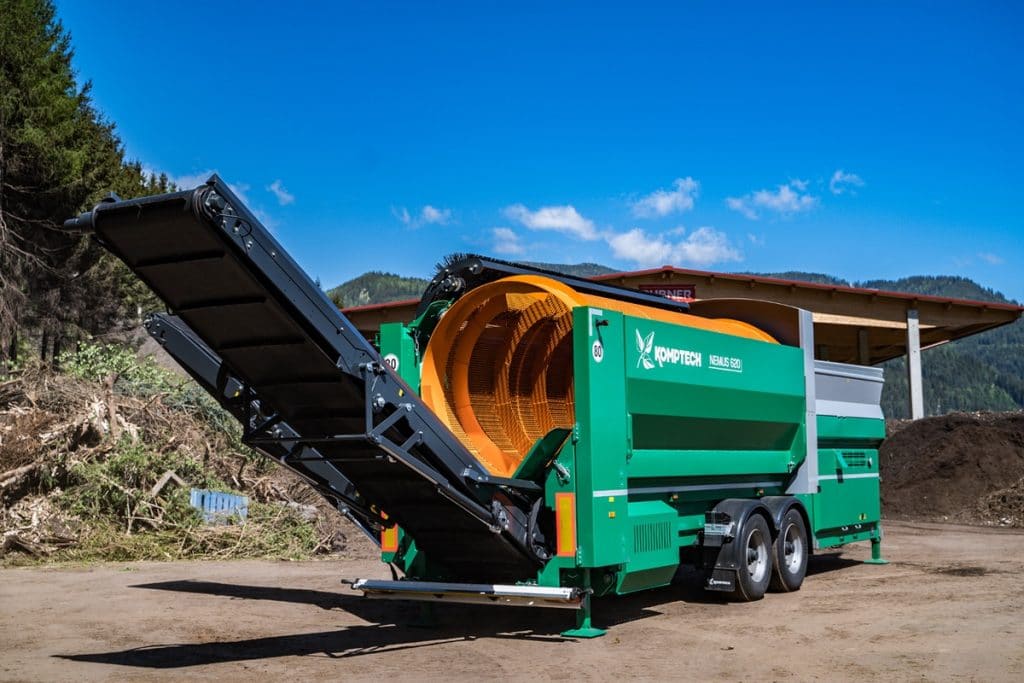 Well-designed equipment
A tough PU scraper on the fine particle collection conveyor and a scraper on the round brushes keep things clean, for high output quality. Adjustable conveyor belt speed, the shoe connector and battery cut-off switch as a safety device are additional features that make the Maxx 518 and the Nemus 620 a great all-around machine.