The highlight of the new Terminator is the newly developed electric drive system that provides direct and thereby highly efficient power transfer to the shredding drum.
A perfect combination
The new power design offers "the best of both worlds". It has the flexibility of a hydraulic system, with stepless speed control. It also has the efficiency of a purely electro-mechanical system. The combination of these advantages gives maximum flexibility plus top efficiency, making it the perfect solution for our customers.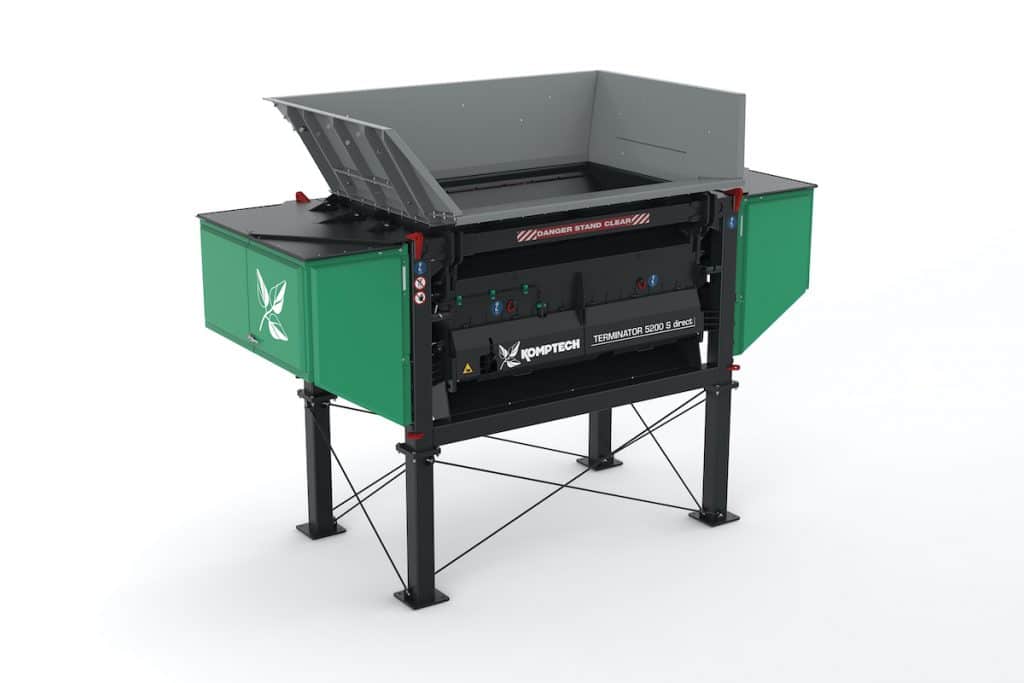 The technical details
The design uses water-cooled synchronous reluctance motors, which together with frequency converters enable infinite adjustment of the speed. The motors are connected to the planetary gear by a multiple disc clutch. This protects the drive train from overloads, for example drum blockages due to massive contraries. The combination of drive motor and planetary gear gives high torque at the drum, so it can shred even the most difficult materials without difficulties. The flexible speed makes it possible to adapt precisely to the material being shredded. Another advantage is the direct mounting of the motor on one frame side, or on both in the case of the double drive S-versions. This makes for a compact construction, thus simplifying integration of the Terminator direct in a processing line.
Configured to suit
With different power levels, the machine can be configured to meet user needs. The available power levels extend from 77 kW on the Terminator 220 direct to 264 kW on the Terminator 6200 S direct, the most powerful of the line-up. Another variation possibility is the number of motors for the shredding drum. The basic version has one-sided drum drive, while higher-powered versions have double drive.