Pollutec2021: STEINERT Steps up Activities in France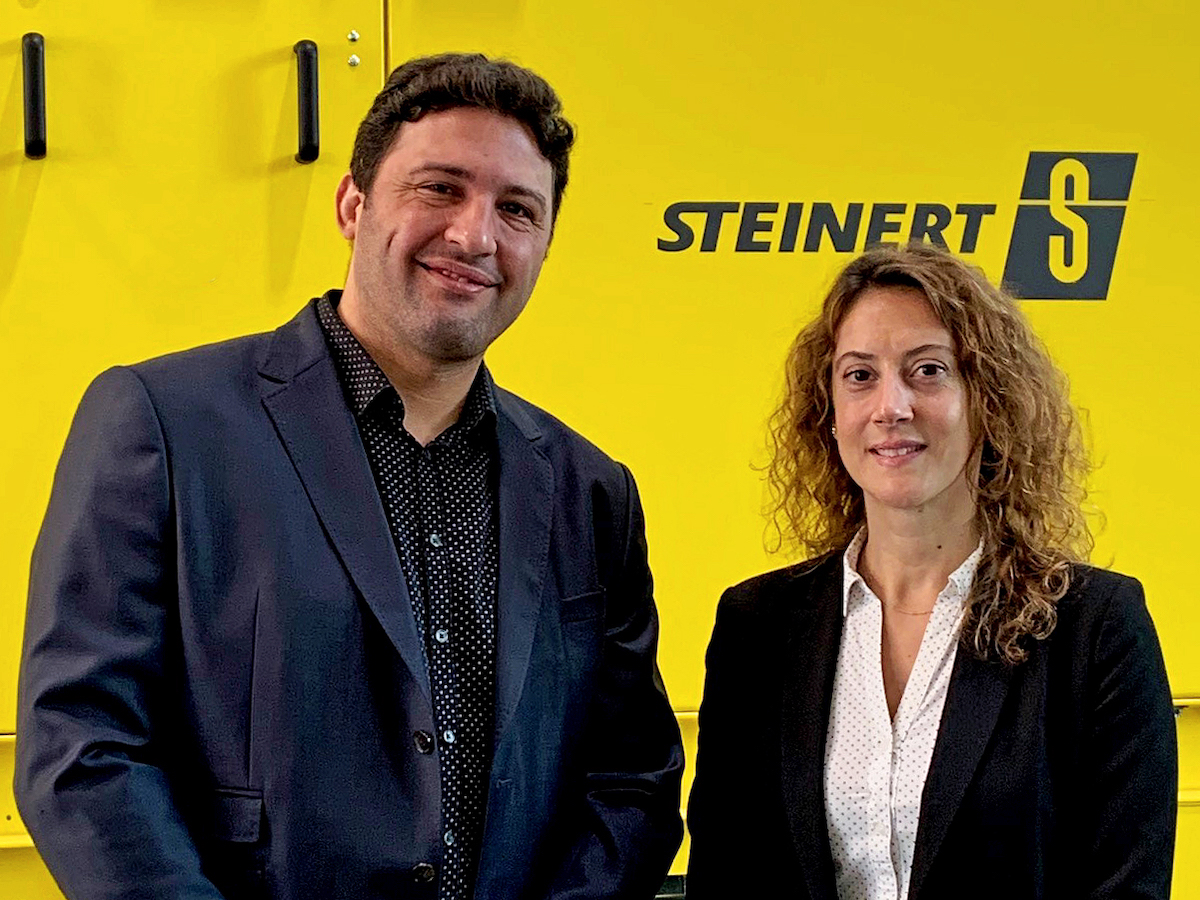 Sorting specialist STEINERT has been active on the French market for many years now. As demand increases for ever more diverse recycling solutions, the German company is now intensifying its activities in France. At the Pollutec trade fair (12-15 October 2021) in Lyon, the STEINERT team will be available to system operators and constructors, providing advice on sensor- based sorting and magnetic separation.
"We know that recycling firms rely on sustainable sorting technologies in order to meet strict European recycling requirements. Our presence on the French market is now enabling us to provide even more support to companies facing sorting tasks in say post-consumer packaging," says Agnès Palacio, regional manager for France in the Waste Recycling division.
When it comes to metal recycling, such as recovery of non-ferrous metals or bottom ash from waste incineration, regional manager Ghislain Chaour is the STEINERT specialist for France: "We are delighted that the opportunity has now once again presented itself for us to meet potential customers in person and be able to discuss upcoming options."
The Pollutec industry trade fair provides visitors with the opportunity to chat one-to- one with the experts and hear their advice at Stand E158 in Hall 3. What's more, Agnès Palacio and Ghislain Chaour will also be presenting STEINERT's solutions in several presentations and providing insight into relevant applications and technologies for the French recycling market.
STEINERT renforce sa présence en France et propose les solutions les plus pertinentes et adaptées dans les différentes filières du recyclage. Agnès Palacio and Ghislain Chaour, 13. Oktober 2021, 13:00 Uhr, Forum Gestion des Déchets.
Prepare to be impressed by the STEINERT team and their metal and waste sorting case studies, demonstrating the joint way forward.
This article is published by
As a leader in several Global markets, STEINERT offers an extensive product range to enhance the operations of leading international recycle and mining projects. We provide comprehensive services in customised design, application and commissioning in a variety of industries for sorting, separation and tramp removal systems.
STEINERT PROVIDES REAL ...