Glass recycling specialists, Recresco, recently invested in a further three of Impact Air Systems' Zigzag Air Classifier (ZAC800) systems, in addition to their existing one.
The success they experienced with their original ZAC800 and the fact that it paid for itself within months, meant that adding three more to their glass recycling operations would further enhance the process and assist them in achieving high-quality material streams at extremely high volumes.
The initial inquiry from Recresco was followed by a trial separation of its material at Impact's Test Facility. The successful trial showed Eric Gent, Recresco's managing director, that the ZAC800 was the ideal solution for Recresco's glass cleaning mission.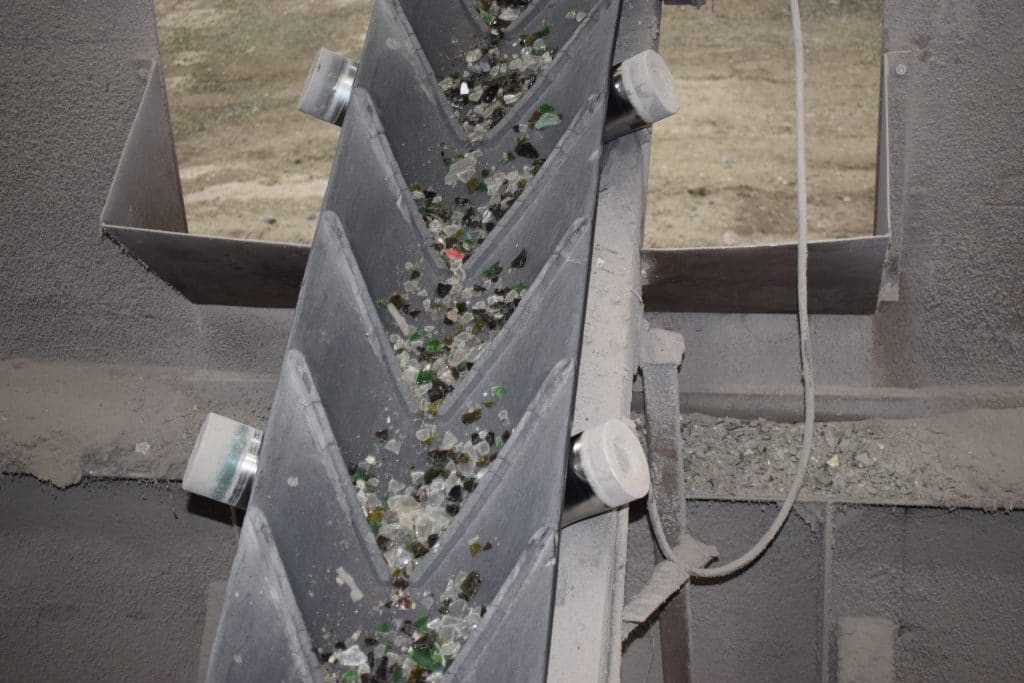 Mr. Gent commented on Impact's ZAC800 solution: "Impact's versatile and robust ZAC800 delivers the results we need, not only in ensuring we achieve the highest quality material streams, but it is hard-wearing, fully adjustable and never fails to impress. The ultimate aim is to divert materials from landfills and the ZAC800 ensures we can do that very well, so much so, we have also had one installed at our Cwmbran site. Impact's sales and aftercare service are also second to none and we know they are on hand should we need them at all."
Each of the ZAC800 systems installed at Recresco's Ellesmere Port site, handle a different material size and refine the glass resulting in a high-quality product.
2x ZAC800 process 35-40 tons per hour of glass with a particle size of 12mm-50mm
1x ZAC800 processes 12 tons per hour of glass with a particle size of 7mm-12mm
1x ZAC800 processes 15 tons per hour of glass with a particle size of 6mm-15mm
The Zigzag Air Classifiers remove fiber, dust, and plastic contamination from the glass material stream.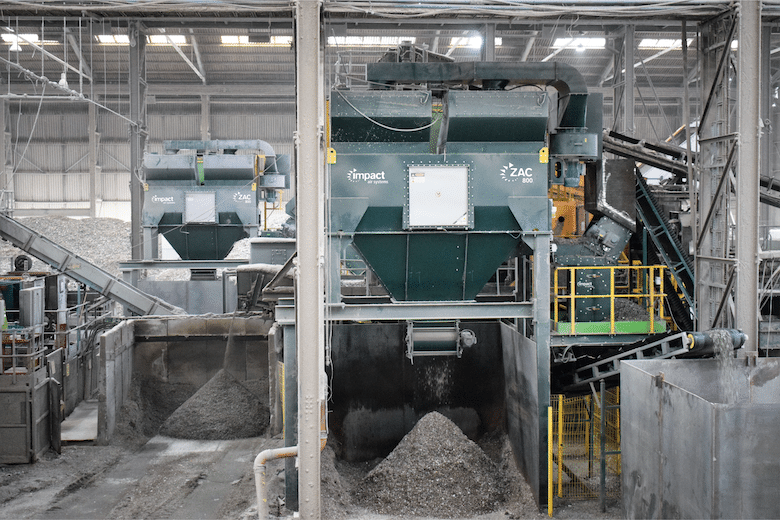 How does the ZAC800 work?
Contaminated material is fed into the zigzag classification unit via a material in-feed rotary valve where it then enters the cascade enclosure and has to fall through an upward air stream. Differences in particle shape and density cause the lighter material to be lifted by the air stream, leaving the heavier density material to discharge from the bottom under the action of gravity.
The lighter material is then transported via a heavy-duty transition section where it is conveyed to a material drop out hopper section for discharge via a further rotary valve.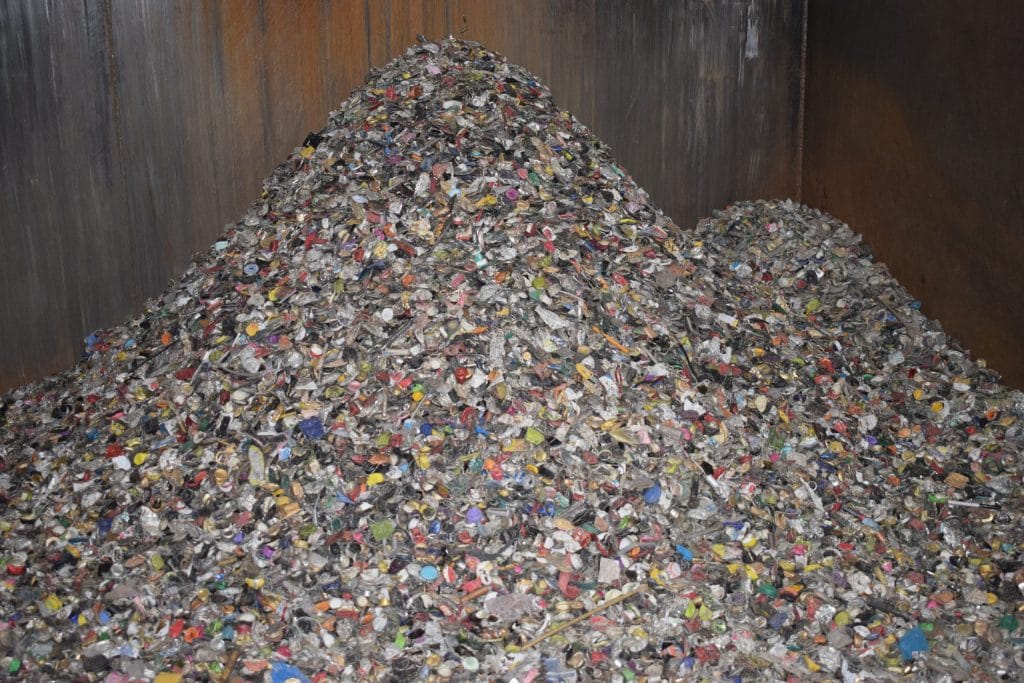 Benefits of the ZAC800
High-quality material streams
Fast return on investment
Revenue from recyclable material
Reduced landfill tax
Hard-wearing parts suitable for glass and other abrasive materials
Low maintenance
Dave Lansdell, Impact's Technical Sales Director has been heavily involved in the evolution of the separation system and says,
"The air technology solutions that we offer for a wide range of applications, have always provided fantastic results for our clients. Over time we have listened to and worked alongside our clients to further improve and enhance our systems in order to deliver a solution that provides even better results to aid them with their recycling efforts and ensure as much material as possible is diverted from landfill. The ZAC800 is evidently doing just that and is in high demand around the world for its efficient separation capabilities at high throughput rates. Its parts are hard-wearing and long-lasting so maintenance and user operation is minimal. Recresco's glass recycling sites are impressive, to say the least, and we're really happy they are getting the required results from our systems."
This article is published by
Impact Air Systems work with many sectors around the world, delivering trim extraction and waste separation using air technology solutions. We offer technical expertise with over 30 years of experience to provide a cost effective and efficient solution to your waste needs.
Extraction Solutions
If you manufacture paper, board, foil or film ...