For the first time, Bunting is showcasing their revolutionary ElectroStatic Separator, as well as other advanced technology for metal separation and recovery.
Bunting is one of the world's leading designers and manufacturers of magnetic separators for the recycling and waste industries. The Bunting European manufacturing facilities are in Redditch, just outside Birmingham, and Berkhamsted, both in the United Kingdom.
The ElectroStatic Separator enables the removal or recovery of fine metals such as copper wire and aluminum foil. The revolutionary separation technology provides the only known method of separating, removing, or recovering metals from certain recycled materials. Separation occurs by induced an electrostatic charge into a conductive dry-liberated particle. Electrostatic separators are commonly used in conjunction with high-intensity magnetic separators and are successfully used in the plastics and recycling industries, although there is a continual expansion in the application of the technology.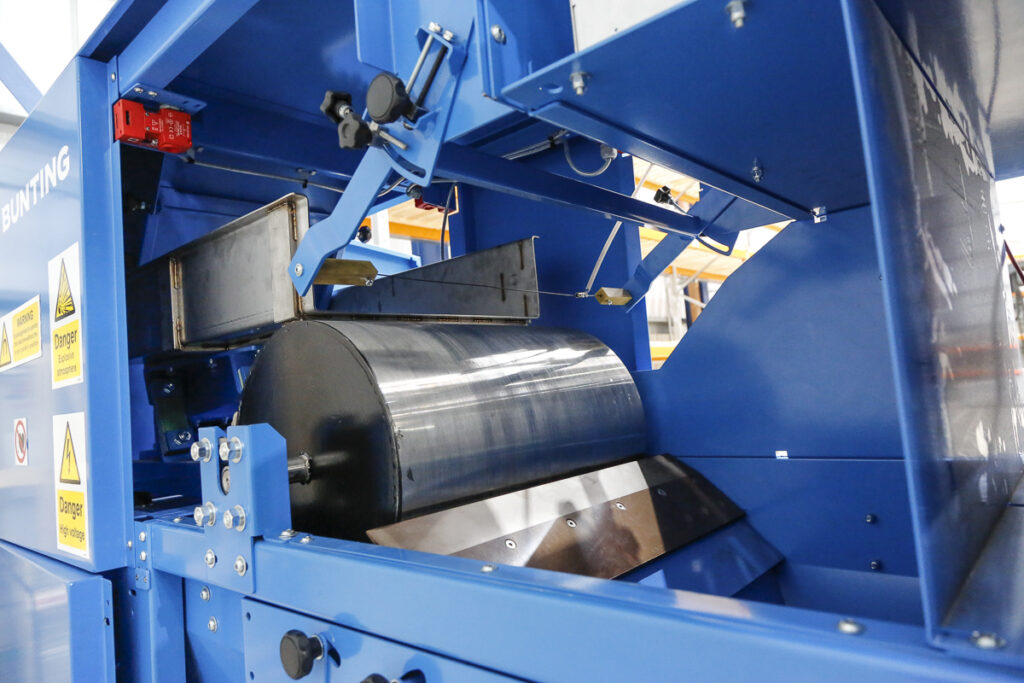 A working production-scale model of the patented SSSC Magnetic Separator will show RWM visitors how to separate fragmented stainless-steel as well as weakly magnetic materials such as printed circuit boards (PCB). In operation, a patented Neodymium Rare Earth magnetic roll produces an ultra-strong magnetic force to attract even large and heavy materials with weak magnetic properties (Stainless Steel up to 125mm). The strength of the magnetic field is far greater than standard magnetic separators, extending the separation capabilities from just removing ferrous and strongly magnetic materials to materials that have a very low magnetic susceptibility.
The air-cooled and high-performing ElectroMax Overband Magnet has proven exceptionally popular since its launch in 2019. The model on display on the stand will highlight the lightweight and compact design, key features for customers involved in recycling plant design and operation. The ElectroMax Overband is mounted over a conveyor (1000 to 1800mm wide), lifting and separating ferrous metals in the conveyed material.
"RWM provides us with the perfect opportunity to help recycling companies maximize metal separation," explained Simon Ayling, Bunting's European Managing Director. "This will be our first show since 2019 and provides the perfect platform to showcase new technology such as the ElectroStatic Separator."