More than 40,000 machines sold make WEIMA the world market leader. The machine program includes single-shaft and multi-shaft shredders, granulators as well as briquetting presses. With the integration of the traditional company PÜHLER, based out of Bergneustadt in Germany, WEIMA now also offers robust packaging and drainage presses. The established and well-known PÜHLER technology underwent a consistent, contemporary update and now comes with the excellent WEIMA service.
Whether empty and dry or filled and wet – WEIMA has the right pressing solution for production and packaging waste as well as used labels. Packaging that is no longer usable is occasionally still filled with fluids. This may include beverage cans, PET bottles, or milk cartons, among others. These filled items, require proper separation, if only for reasons of volume reduction and cost-effective disposal. While aluminum, paper, and plastic can be recycled rather easily, WEIMA also offers products for the further use of drained liquids. Presses specially developed for ReWork applications, for example, are ideal for the reintegration of high-quality production scrap of all kinds. For example, drained milk can be used for cheese production. No valuable resources should be wasted.
3-in-1: Emptying. Separating. Compressing – Recycling instead of hazardous waste
Rejects or faulty batches are often disposed of expensively as hazardous waste because the contents are still in the packaging. This is neither environmentally conscious nor economical. Even if emptying is already done manually, this ties
up additional personnel who have to perform a high proportion of manual work. With presses of the PUEHLER A, E, and G series, one receives the complete package. Filled containers or packages can be loaded automatically into the machine by conveyor belt, forklift, or a lifting and tipping device. After emptying and compacting the packaging into compact discs in just one step, waste streams are separated from each other and can be disposed of properly.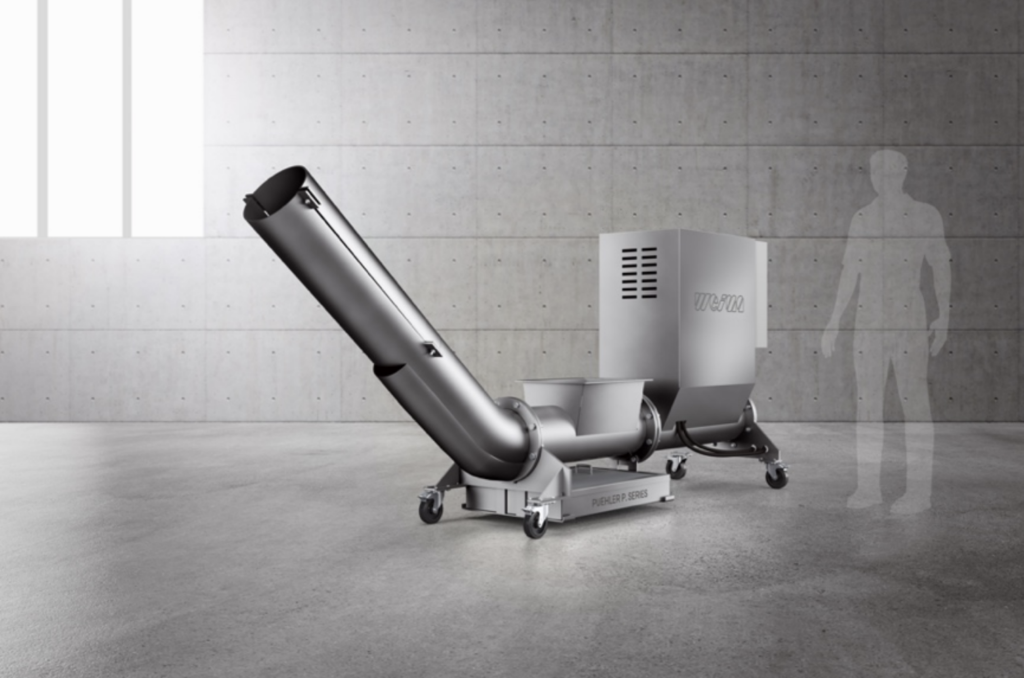 Seamless integration into production lines – Industry 4.0 ready
At WEIMA, a customer does not receive a machine off the shelf. Each delivered PUEHLER press is individually configured and handed over to the user as a turnkey plug-and-play solution. State-of-the-art data interfaces guarantee seamless integration into any production line so that the machine can be controlled and monitored in fully automatic operation. There's another advantage that is unique to WEIMA – as a recycling specialist, WEIMA also offers upstream and downstream system solutions if required. These include pre-shredding, granulation, briquetting, or washing with the help of our longstanding partners.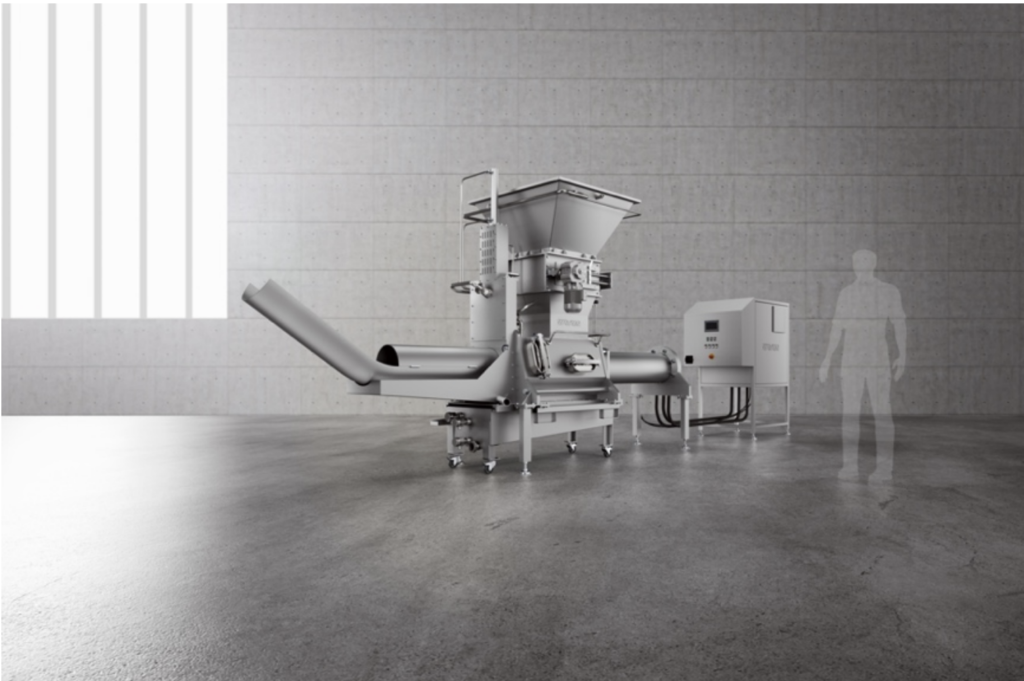 Wide range of applications – PUEHLER machine series A, E and G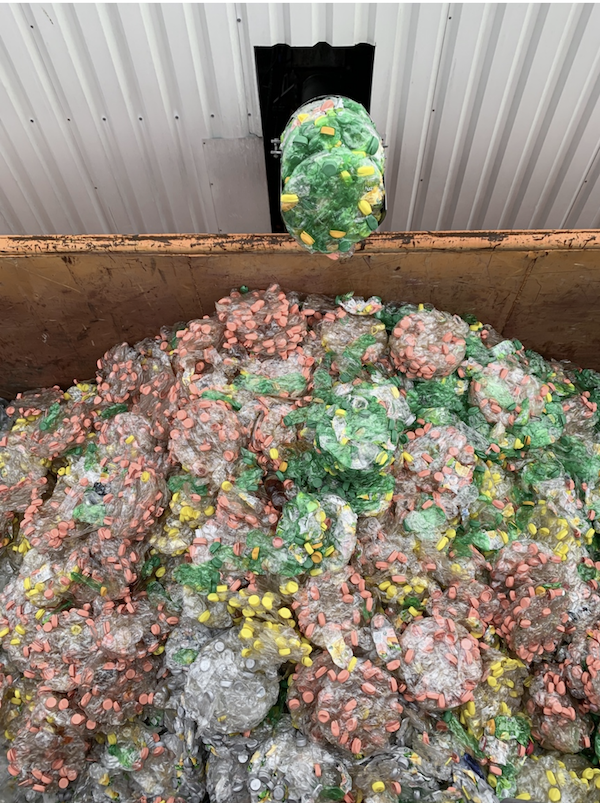 With hydraulic PUEHLER presses, all common packaging and containers can be drained and compacted. These include soft packaging, plastic bags, tinplate or aluminum cans, foil-wrapped cardboard, plastic cups, plastic bottles, and mixed food waste. Due to their complete stainless-steel construction, they are appreciated not only by breweries, dairies, soft drink producers, and bottling plants but also by operators of biogas plants, plastic processors, and food manufacturers. In addition, WEIMA offers the PUEHLER A series, a fully automatic and cost-effective compaction solution for used labels and caps. The pressed-out lye is collected and can be returned to the cleaning machine.
Superior machine design – WEIMA relies on stainless steel
Especially for ReWork applications in food production, the avoidance of microbial contamination is of central importance. For this reason, WEIMA relies on Hygienic Design, which takes into account hygiene-critical specifications for food safety. This includes machine bodies made of stainless steel, special welding seams against contamination, and, above all, a low-maintenance, cleaning-friendly overall concept.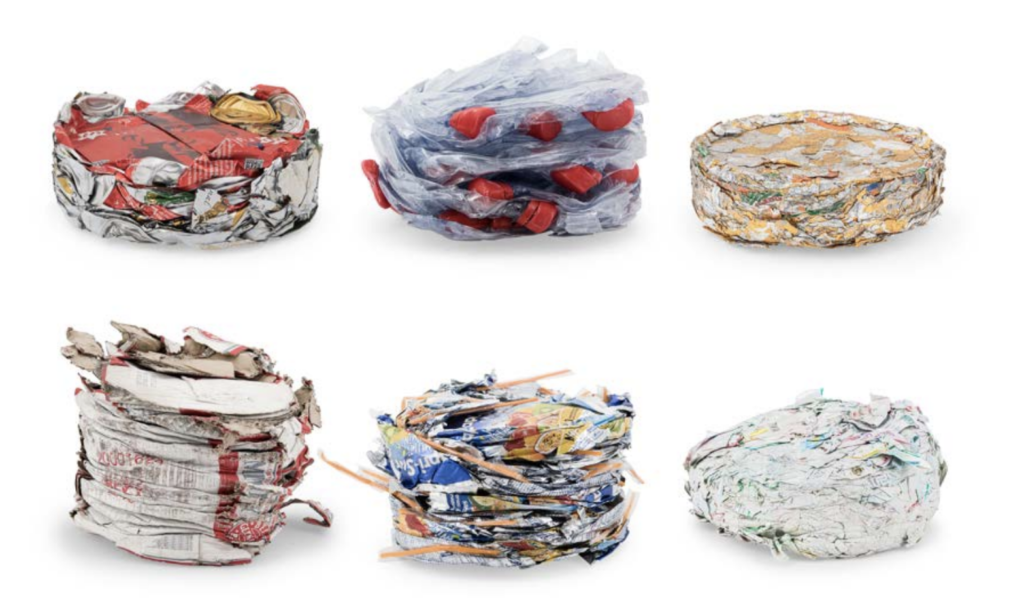 PUEHLER machines can be perfectly integrated into the automated cleaning system (CIP) of a filling line. Here, all surfaces in contact with the product are cleaned in defined cleaning cycles. In addition, we use food-grade oils in ReWork machines. The machines are HACCP-compliant and can be easily integrated into a Hazard Analysis Critical Control Point (HACCP) concept.