Thereby, an AI-based recognition software ensures precise detection and a new sorting principle ensures a pure plastic fraction in the final sorting step. In combination with UniSort machines of the EVO 5.0 generation, UniSort Unibot is ready for the next generation of fully automated sorting systems.
Reliable sensor technology for precise AI-based sorting
UniSort Unibot relies on tried-and-tested technology: complex sorting programs are facilitated by a combination of sensors made up of high-resolution NIR and color cameras. This combination is found in other UniSort EVO 5.0 models and is unique in sorting technology. Thanks to many years of expertise, it detects objects not only accurately but also reliably.
Precise detection through extremely high-resolution HSI technology
Optimized detection software for fast data processing even with high belt loads
AI-supported object detection with sensor fusion
Like all new UniSort sorters, UniSort Unibot also benefits from the high level of development of the UniSort EVO 5.0 models: Developed for the complex sorting tasks of tomorrow, the EVO 5.0 generation is characterized by particularly high availability and extended capabilities for self-diagnosis. This means that operating states can be monitored and the available personnel can be deployed effectively. The self-developed UniSort software integrates object-related, AI-based sorting programs as well as integration into STEINERT Intelligent Digital Solutions for Waste Recycling.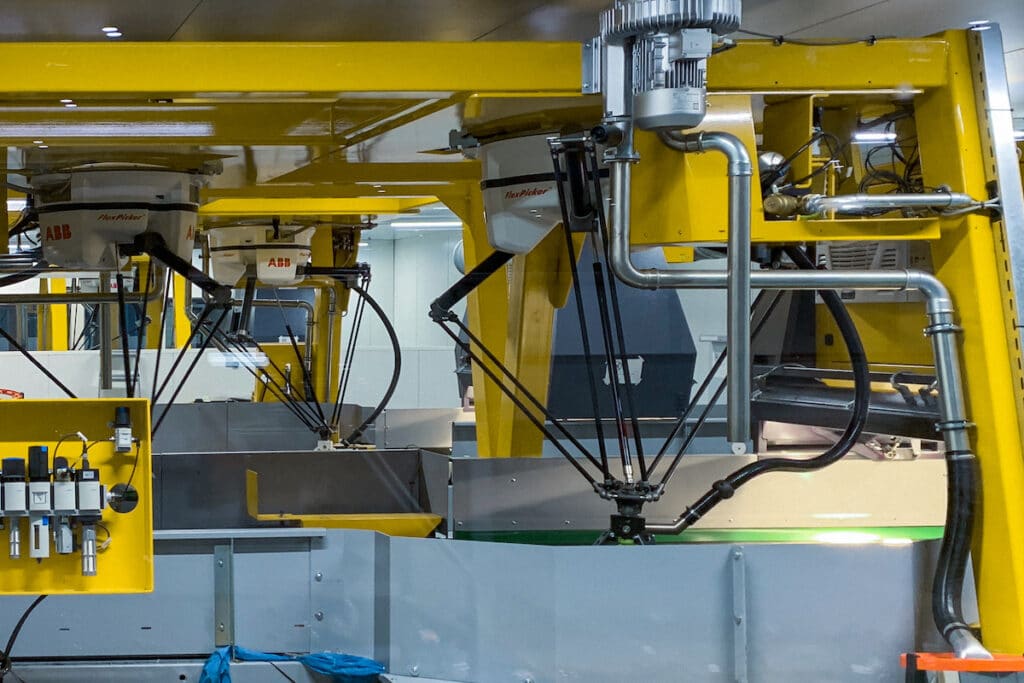 STEINERT Intelligent Digital Solutions for Waste Recycling
UniSort Unibot was designed for the most cutting edge sorting facilities in the world and integrates itself seamlessly into the latest UniSort plant control system. As part of this, UniSort Unibot checks and, at the same time, assesses the quality of the material flow using sensors, which guarantees that the final product is of the best possible quality and creates an interface for digitally processing the data. This makes it possible to react to the material flow immediately so that legal or customer-specific requirements can be met.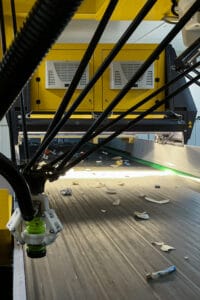 UniSort Unibot also relies on the use of the AI-based Intelligent Object Identifier. In addition to the previously optically detectable characteristic, the sorting program also benefits from the optical properties of the objects. This further improves the sorting process and thus the sorting performance.
Modern robotics for pure fractions
The UniSort Unibot not only benefits from reliable sensors but also robotics expertise. A modern delta robot with a specially developed tool adapter offers the fastest speeds and greatest accuracy in extremely small spaces.
Modified physical sorting principle for high product purity
High-speed delta robots allow 60 picks per minute
Flexible unit design ensures adaptability to local requirements
Interface for the latest robotics and optimal support