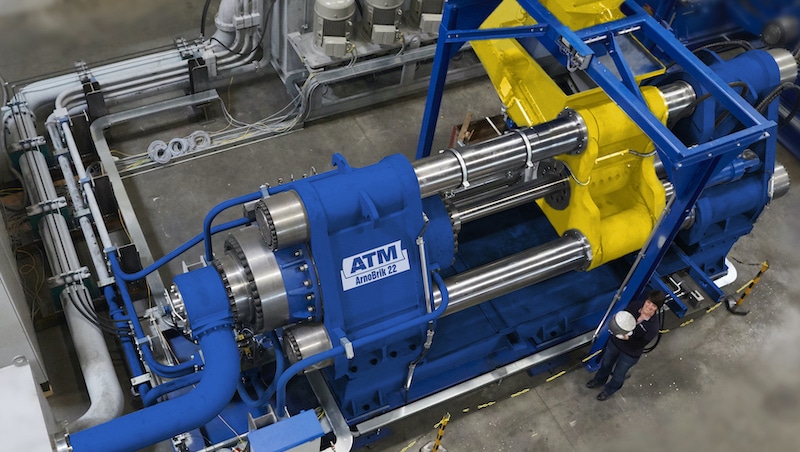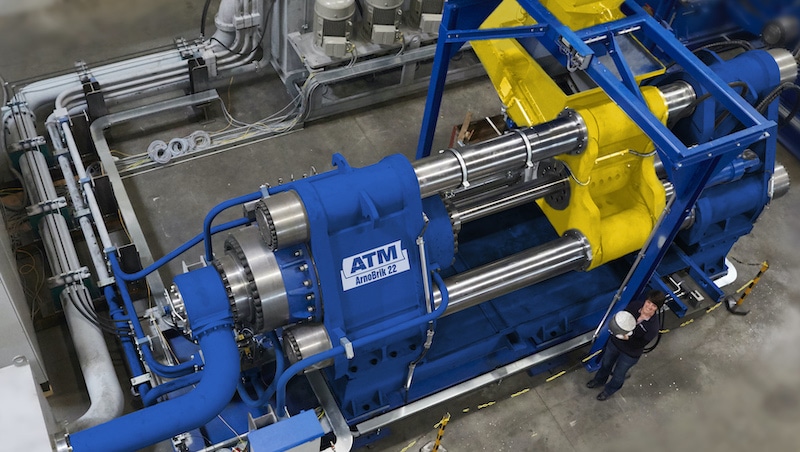 The efficient treatment of raw materials is a central topic all over the world. For example, the reduction of volume, better transportability and the deoiling of metal chips are important issues when it comes to metal recycling.
ATM delivers technology "made in Austria" and has the right solution for the efficient treatment of secondary raw materials. The powerful machines which are part of the Arno®Brik series process metal chips efficiently and sustainably and thereby contribute to the protection of our environment.
ATM delivers Arno®Brik 22 to customers all over the world who need strong and robust machines for the treatment of large amounts of metal chips.

With its enormous power Arno®Brik 22 is best suitable for high demands. Arno®Brik 22 features a 4 x 75 kW hydraulic aggregate and a pressing force of up to 12.500 kN. For example, three Arno®Brik 22 balers press up to 15 tons of metal chips per hour.
Technical Features:
3 columns technology for extra stability. Columns fitted with patented tightening nuts process millions of compacting cycles at full load.
Different filling varieties depending on material.
Innovative high-performance hydraulics. More than 30% of the drive power can be saved due to the innovative filling valve technology.
Enormous wear reduction through movable tool carriage.
Optimization of briquette quality and throughput rate through customized pressing tool diameter and materials.
A high briquette density guarantees excellent transportability and smelting results.
Recovery of pressed fluids.

For more information visit us online:

https://www.atm-recyclingsystems.com/home.html
This article is published by
ATM Recyclingsystems - One Company, One Team, One Focus: High Performance Metal Recycling ATM stands for Arnold Technology for Metalrecycling - based on more than 80 years of experience and is a leading company of ASCO Group. Our company engineers, plans, produces and services metal-recycling-systems for the treatment ...