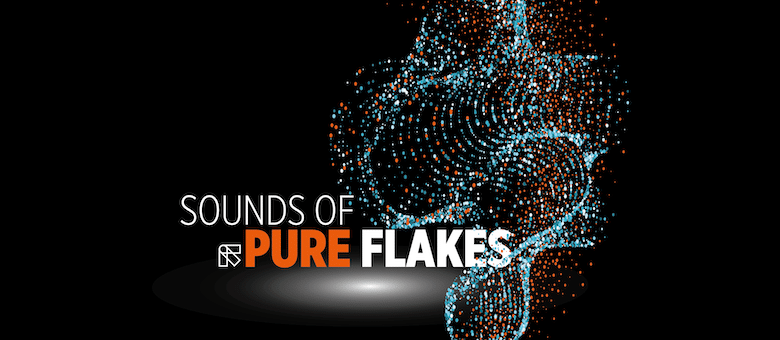 Thanks to the latest applications of TOMRA Sorting Recycling's sensor-based flake sorting solutions, customers are now able to achieve unparalleled recovery and purity rates of polyethylene (PE) and polypropylene (PP), both of which are polyolefins (PO). Until now, the company's flake sorting solutions mainly focused on polyethylene terephthalate (PET).
The two optical flake sorting solutions – the company's new INNOSORT FLAKE unit and an AUTOSORT® FLAKE – form part of TOMRA's Symphony of all Sorts concept whereby TOMRA Sorting Recycling's latest-generation AUTOSORT® and its complementary products work together to create a perfectly harmonized symphony to sort all kinds of waste at advanced levels of accuracy and sophistication. Together the new INNOSORT FLAKE and AUTOSORT® FLAKE add the 'Sounds of pure flakes' to TOMRA's Symphony.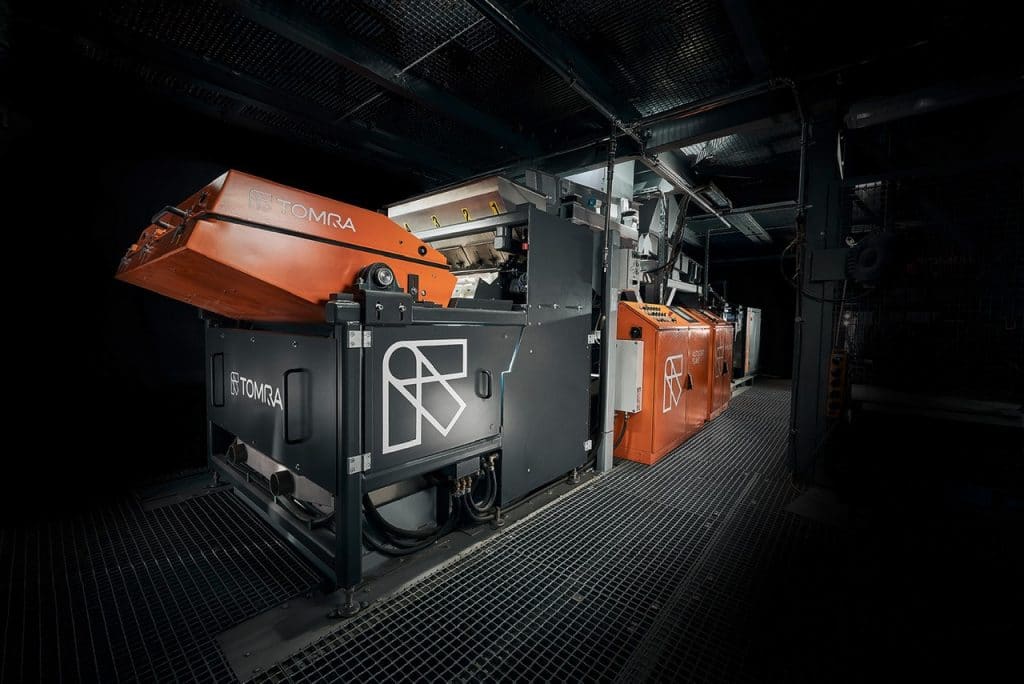 Flake sorting is the final stage in the bottle sorting process and takes place once the infeed material has been shredded, screened, washed, and dried. Historically, TOMRA Sorting Recycling's flake sorting capabilities focused on the recovery of PET flakes from mixed plastics, but thanks to the heightened performance offered by the new INNOSORT FLAKE, TOMRA Sorting Recycling can now also offer a full optical sorting line consisting of both bottle and flake sorting for polyolefins (PO), with perfectly aligned machines. AUTOSORT® is used to pre-sort the material then INNOSORT FLAKE is used for flake sorting.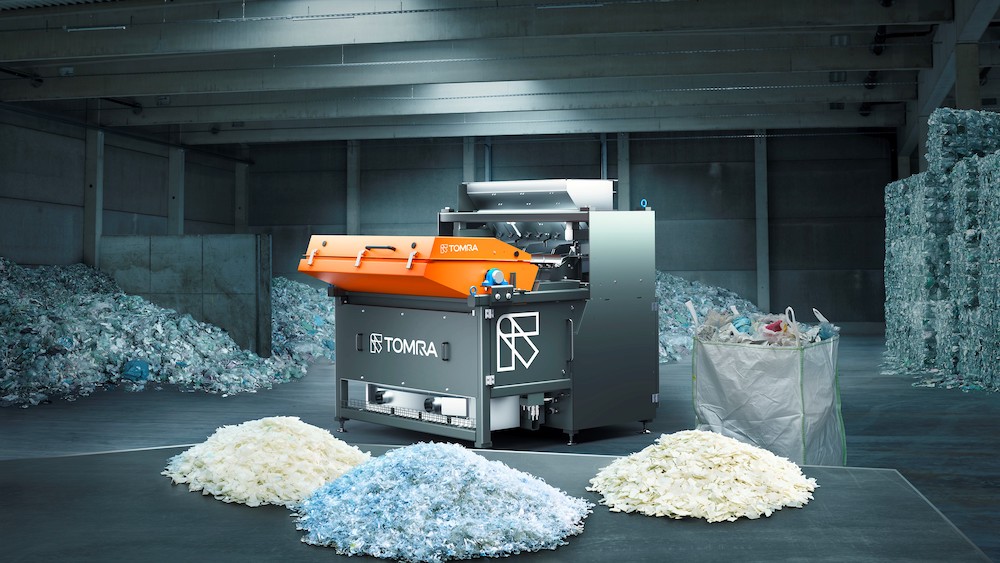 Whereas the original INNOSORT FLAKE which TOMRA launched in late 2018 had a total width of either 1 or 1.5 meters and was designed solely for PET flake sorting, the new edition of INNOSORT FLAKE is 2 meters wide and uses TOMRA's Near Infrared (NIR) FLYING BEAM® PO-specific and Dual Full-Colour Camera technology to deliver high throughput. FLYING BEAM® is the only NIR technology on the market that allows automatic continuous signal correction and ensures the most stable and reliable sorting performance, along with the lowest maintenance and energy consumption.
The new NIR sensor technology offers a unique solution for PO applications. PO flakes are sorted by material and colour, and the PO-specific sensor used in our FLYING BEAM® patented technology works in unison with the dual-full colour-camera technology to gather enough spectral information to accurately sort PP and PE flakes as small as 2mm. Using a front and rear camera set up allows TOMRA to see the colour of each flake and identify even the tiniest of details, such as prints or ink. The unit can purify both the PE stream and the PP stream by identifying and removing the unwanted polymer contamination, as well as colour impurities. Any left-over contaminants are removed, resulting in unparalleled purity levels that meet both the standards demanded by current industry legislation and end customers.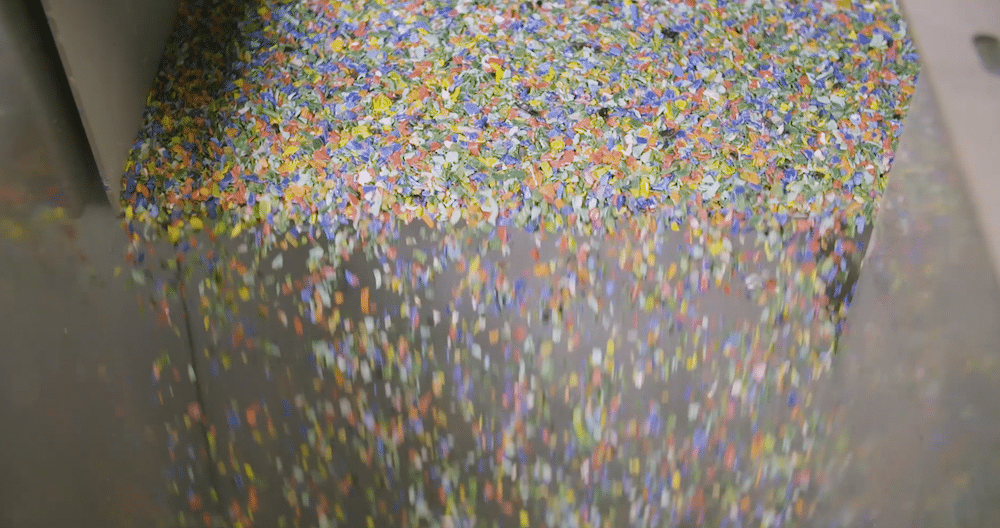 And, for high-end applications such as bottle-to-bottle recycling where the contamination level of the infeed material is low but the quality requirements are particularly high, another flake sorting solution from TOMRA, namely AUTOSORT® FLAKE can be used to achieve both extremely high purity and high, stable throughputs. AUTOSORT® FLAKE simultaneously detects material, color, and metal.
Valerio Sama, Head of Product Management at TOMRA Sorting Recycling, comments: "With the use of polyolefins continuing to rise – the global polyolefins market is predicted to reach close to four billion dollars by 2027 – sorting polyolefins will become an increasingly important realm of plastics recycling. We need to be able to increase the purity and yield of recycled plastics to a level where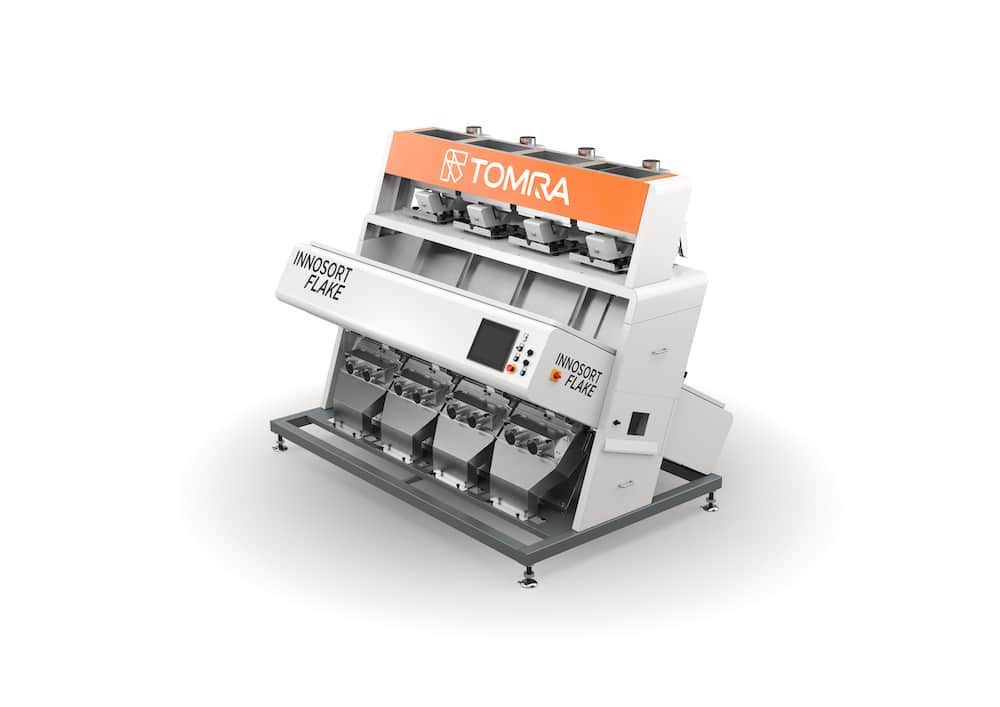 the material is suitable for re-use in food packaging – and we also need to bring that material back into the loop as part of a circular economy model.
"PE and PP are both polyolefins and, if mixed up together, they negatively impact the recycling process. Separating PE and PP is a complex challenge even for sensor-based sorting technology, but we set out to develop a new NIR sensor specifically for this application. With the launch of our new INNOSORT FLAKE, we've further strengthened our position as the 'go-to' technology provider for plastic flakes and have added the 'Sounds of pure flakes' to TOMRA's Symphony. Our customers can further rely on us as a 'one-stop-shop' for all their bottles and flake sorting needs. But we don't just sell the technology, rather we offer our customers in-depth application knowledge, invaluable consultancy expertise, and ongoing service support."
William Zeng, INNOSORT FLAKE Product Manager at TOMRA Sorting Recycling, adds: "We are delighted to be the first in the industry to combine a dual-full color-camera and NIR PO-specific sensor together in one machine in our new INNOSORT FLAKE solution. Even if the flakes have a different color on each side they can be sorted as required. The unit's highly flexible modular design allows for up to four chutes to work independently from each other and the two-meter width allows for multiple sorting steps to be applied on the same machine and at the same time, such as re-sorting (sorting a second time) and recovery. It's a very exciting development in plastics recycling which we're proud to be at the forefront of." Valerio concludes: "Our focus remains on continual improvements to our sensor-based sorting performance – driving higher capacity, higher efficiency, and lower loss rates. We're currently looking into developing a solution for PVC sorting and look forward to sharing more details about this project in due course."
This article is published by
TOMRA Recycling's pioneering industry expertise continues to result in state-of-the-art machines and exceptional service within the waste and metal recycling industries. Our goal: support our customers to optimize their sustainability and operational value. Our method: use our established and renowned industry expertise to provide state-of-the-art ...