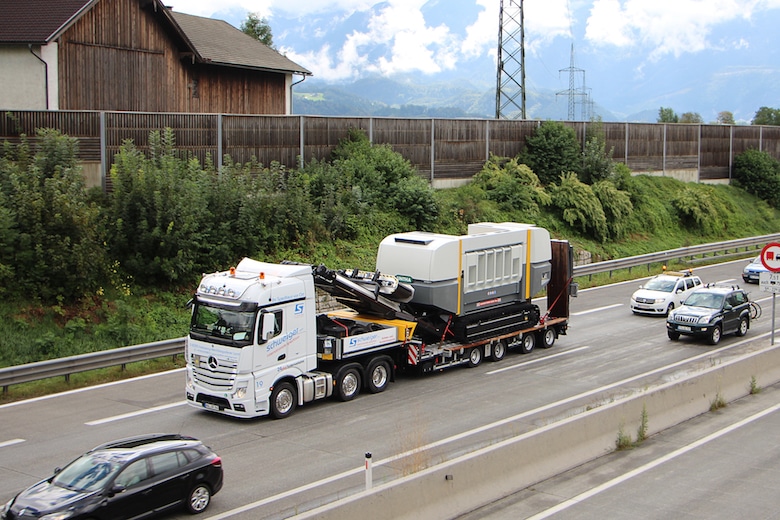 The UK's first category-3 licensed waste plant able to transform AD and blood plastics into a clean secondary material for remanufacturing, is in its final stages of commissioning. And the pioneering facility promises to be zero waste from day one.
The 4-acre site in East Yorkshire is a joint venture between Recyk and Meplas. 
With more than 10 years' experience in the Chinese plastics manufacturing industry, Meplas has long been aware of the value of secondary materials. But when China closed the door on waste imports, founder Michael Guo started exploring ways to treat even the most complex of plastics, at source, overseas.
Following 12 months of work behind the scenes, the state-of-the-art facility with an integrated wash plant is now set to take, shred, treat, extrude and pelletize a range of difficult 'wastes' including LDPE film and another plastic packaging from food factories – even if ABP-contaminated.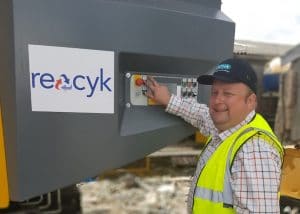 The new facility significantly extends Recyk's complex waste handling capabilities in East Yorkshire. At the heart of the operation is a UNTHA XR3000C mobile with two 132kw motors and a 50mm screen. The ultra-heavy-duty shredder is renowned the world over for its flexibility, so was chosen for its proven ability to handle an array of materials including mattresses, carpets, biomass and of course the myriad of plastics that Meplas will be treating.
Commenting on the system, Recyk's managing director Rob Andrews said: "It's our mission to take tougher waste streams and turn them into something really exciting. We can process 200 mattresses per hour for future fuels, for example, manufacture one-pass biomass with minimal fines, or handle AD plastics for either remanufacturing or alternative fuel production.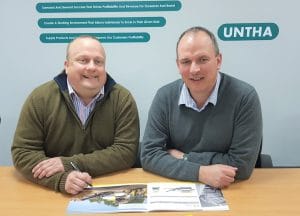 "We embarked on a global search for world-class waste handling technologies and the result isn't just a UK-first plant, but something which I hope will attract the attention of our peers internationally too. It's time that we better-used technology to address the mounting environmental pressures we face."
"So many people are focusing on processing the 'good' – or easy – material but where does that really leave the UK's environmental agenda?" added UNTHA's sales manager Julian Lamb. "Only by developing ways to treat dirtier, more complex material will be able to establish truly closed-loop models that turn more 'waste' products into reusable resources."
Michael Guo concluded: "This facility uses the same infrastructure as I've long adopted in China, but we've had to adapt the system to meet UK regulations, of course. It's quite a new approach for this country, but the fact that landfill is the only option for some of these materials is ludicrous. We're about to change that, for good."
This article is published by
Reliable shredding technology that goes back more than 50 years! UNTHA shredding technology develops and manufactures customised, reliable shredding systems that are used in a wide range of applications, from material recycling to processing of residual and waste wood and the reprocessing of waste to produce alternative fuels. In this way, ...