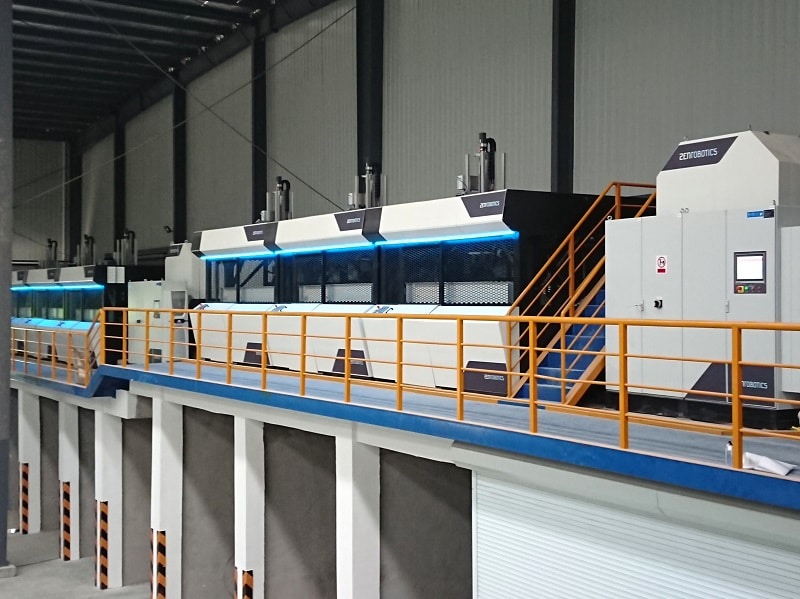 HELSINKI - ZenRobotics and its Chinese distributor, China Jiangsu Intertech Intelligent Environmental Protection Equipment Co., Ltd, have agreed on a delivery of a Heavy Picker unit to a sorting site in Shanghai. The robotic sorting line for construction and demolition waste is the second of its kind in China.
Meet us at Waste Expo in Las Vegas 7-9 May!
Visit our team at the Plexus Recycling Technologies Booth 2509 at Waste Expo next week or schedule a meeting with us at sales@zenrobotics.com.
Leading robot solution for waste
ZenRobotics was the first company to apply artificial intelligence (AI) and robots to waste sorting. A decade of experience in waste has resulted in reliable and powerful AI technology that is proven on the field.
We have harnessed the power of AI to increase the efficiency of waste sorting. Our unique solution combines our own robot design, fit exclusively for waste sorting, with our own AI software ZenBrain. AI allows robots to sort waste just as well as humans do – only faster and safer!
Why should you consider robots?
ZenRobotics' robots easily adapt to a wide range of customer needs, sorting various waste streams efficiently and profitably. With our robots you get:
Low operating costs – High efficiency, minimizing manual processes and 24/7 operation result in low operational costs.
Higher revenue – Consistent quality and high-quality output ensure higher revenue and profits.
Better safety – Eliminating manual tasks lowers operational costs and improves occupational safety.
This article is published by
ZenRobotics Ltd is a high-tech company specialized in Artificial Intelligence (AI) controlled robotic systems. We deliver today's technology that everybody knows is the way of the future. We believe that smart robotics and learning systems will have tons of applications in the future. As a company, ZenRobotics Ltd stands right in the intersection ...