If AI implementation is transforming even retail, just imagine the impact this tech can have on the automation process in a recycling plant or factory. In short, developments in Artificial Intelligence and Vision facilitate new business models enabling production processes to be sped up and streamlined.
This opportunity has given rise to BRAIN by PICVISA: a consultancy, analysis and feasibility study service for industries interested in accelerating automation in their plants, with the goal of maximising production process efficiency and being more competitive.
BRAIN is the result of the experience acquired by PICVISA over 20 years helping recycling plants to increase their productivity with Artificial Vision and Artificial Intelligence solutions. Although the BRAIN services are currently designed to enhance processes in any industrial sector: packaging, textiles, automotive, pharmaceutical, etc.
What problems can be solved with BRAIN? Here are just a few examples:
Detect specific products or materials on a triage belt. For instance, if we merge Artificial Intelligence with Robotics to automate a food plant, we may be able to detect different types of food on the same production line to later extract or store them in the right place. Let's consider fruit classification as an example: with Artificial Intelligence, we could know the ripening point of each piece to then classify it.
Along these lines, but in the recycling industry, at PICVISA we have created ECOPICK, our smart robot designed to streamline recoverable material separation in waste plants. The plants already operate with an ECOPICK and have lowered production costs and boosted the quality of the waste recovered.
Flow analysis: for instance, by installing different AI inspection points in the same production process, we could a priori detect the material that will reach the rest of the process, thus optimising machines to identify the type of material we know will enter the flow. This example can also be applied to the recycling industry.
Quality control. We can use Artificial Vision to detect and analyse faults, and with AI, we can see which elements are malfunctioning: the primary product, the manufacturing process, packaging, etc. If we add data analysis to these two technologies, we could even use predictive analytics and take action before the fault occurs.
We won't list further possibilities as there are just as many solutions as technology combinations and problems. This is BRAIN's mission: find the right mix of technology to solve a certain production problem or improve a specific process.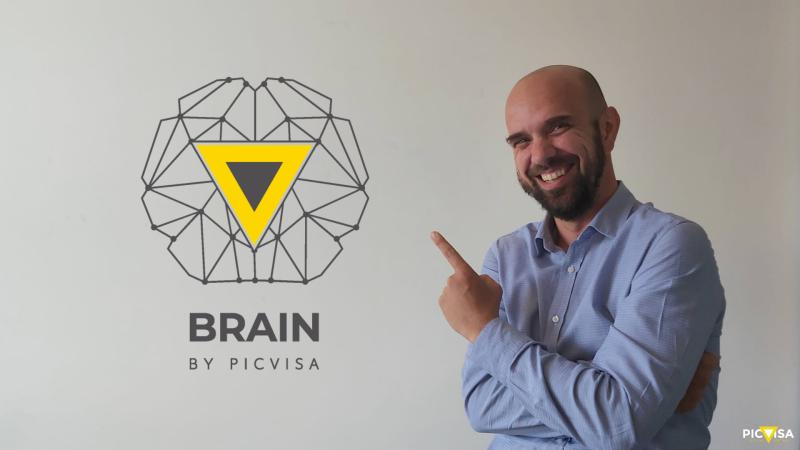 BRAIN: a tailor-made consultancy, analysis and feasibility study service
BRAIN by PICVISA offers a customised consultancy service applying Artificial Vision and Intelligence technology with the aim of helping our customers acquire a detailed understanding of the specifics of the processes, and how to improve them.
Our technical team prepares a study to establish the characteristics of each production process with the goal of assessing the feasibility of a potential improvement project, from a technical and return on investment (ROI) standpoint. To perform this analysis, PICVISA has a Test Centre located in Barcelona, designed to carry out performance and feasibility tests, and materials studies.
After undertaking all the technical exams and considering the nature of the different industries and products, PICVISA submits a tailored proposal to customers, going beyond merely incorporating a machine. Behind this, there lies a comprehensive business improvement strategy, based on AI opportunities.
The benefits of AI
AI offers the industry innovative equipment able to reproduce some human thinking capabilities. By combining AI with Artificial Vision, we manage to give our systems decision-making and responsiveness skills unprecedented in the industry.
The aim of BRAIN by PICVISA is to boost smart automation in the sector, which can be supplemented by the addition of some of the robotic solutions in our catalogue, such as ECOPACK or ECOGLASS, and the smart robot ECOPICK.
If you're interested in boosting smart automation in your plant, get in touch here.