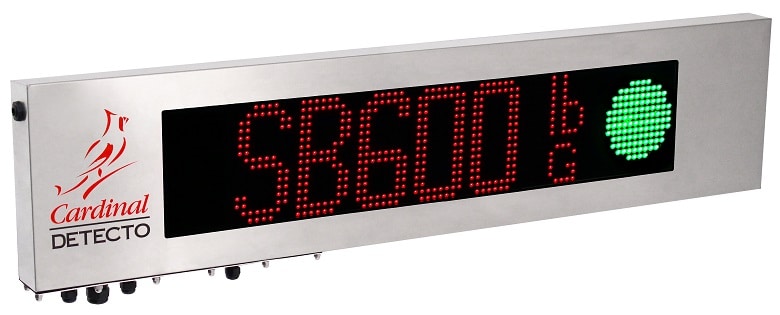 WEBB CITY - Cardinal Scale's new model SB600 remote display features a high-visibility, full-color graphics display with double-row LEDs in large 6-inch/15.25-cm high characters that is ideal for use with truck scales, railroad scales, tank/hopper scales, livestock scales, and floor scales where weight needs to be viewed from a distance of up to 250 ft/76 m.
The durable IP66-rated stainless steel enclosure is weatherproof for use in a wide variety of environments. The SB600 offers 1,280 RGB high-intensity LEDs for maximum visibility in all lighting conditions and integrated 6-inch/15.25-cm high red/green traffic light standard for directing vehicles on and off the scale. Multiple scales plus total weight readouts can all be displayed simultaneously.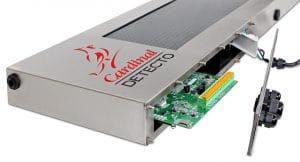 The SB600 can plug and play with virtually any weight indicator and it offers optional SnapStream wireless connectivity with Cardinal Scale weight indicators. The onboard intensity light sensor automatically adjusts to ambient light with 10 levels of brightness (total darkness to direct sunlight). The SB600 comes with a two-piece bracket: a mounting bracket attached to the display and a pole/wall bracket that it locks into. The convenient bottom access panel with slide-out controller board provides easy access to internal wiring.
Learn more about the new SB600 remote display here
This article is published by
Cardinal Scale, an ISO-9001 certified scale manufacturer, markets a complete line of quality weighing products and systems. Cardinal's headquarters is in Webb City, Missouri, USA with warehouses in Canada and England and distributors in over 110 countries. Established in 1950 by founder WH Perry, the company has been featured on the TV shows "How ...