When the talk is about construction jobs in remote locations the questions are pretty much the same as all is needed for the project is far away, while in most occasions the condition to reach the area is not ideal, no roads, no facilities. In short, the development requires a lot of planning and logistics are complicated. Unless…
Unless we act SMART by Simplifying operations to Minimize waste, trips and consumptions by using Attachments that transform and enhance your machine and allow you to Recover all available material leading to Truck reduction. Does it sound good? Let's see how it has been done
5*Hotel on a mountaintop
Bringing building material to the top is not an easy task, so the client worked smart, he installed a BF80.3 on his Sany SY200C transforming his excavator into a jaw crusher. He reused local stone to produce the aggregate he needed eliminating truck trips and purchase costs.
Mountaintops are challenging terrain, but where the excavator can reach the MB Crusher bucket can also be without the need for extra transportation means.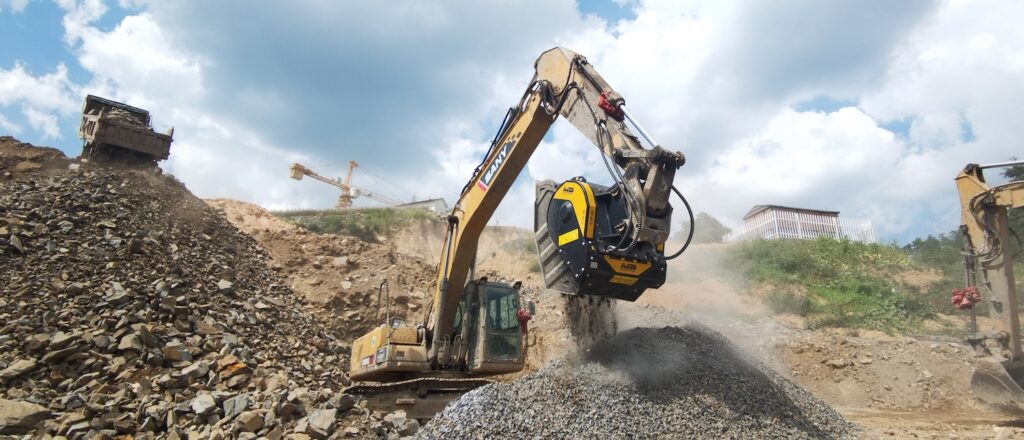 The rockiest roads lead to the highest peak
Building a road at a high altitude has a fair amount of issues, from the difficulty of sourcing the material needed to the complexity of logistics. Again working smart by adding an MB Crusher attachment to the Hyundai R210 has proven to be an efficient strategy. The timebound project is easily kept within the timeframe and all logistics challenges are overcome. Also, they are designed so that operators can adjust the output size of crushed material, tailoring it to their specific project requirements.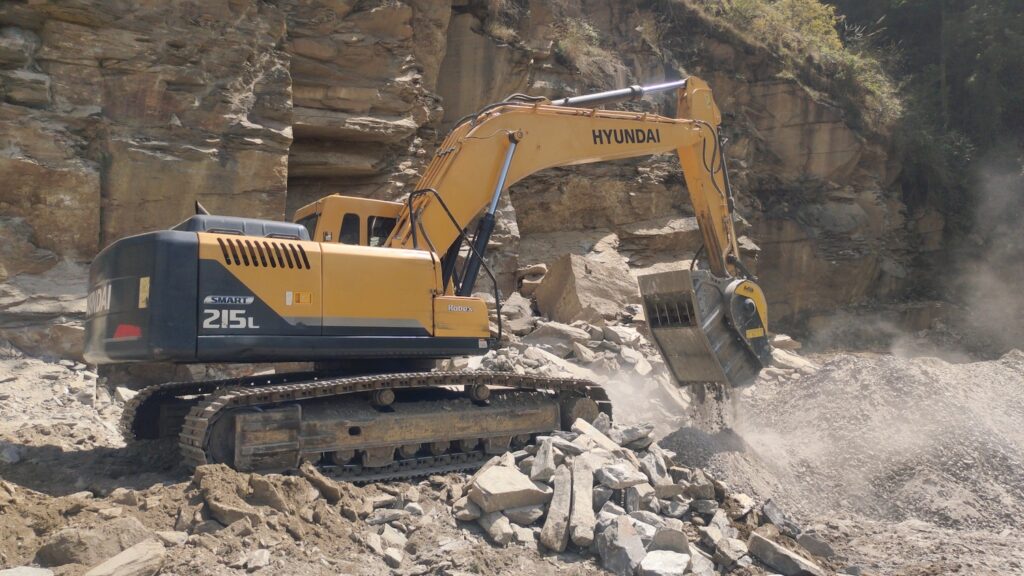 The practical choice …. MB Crusher
To sum it all up the MB Jaw Crusher Bucket Attachment is the solution set to revolutionize the process of crushing materials in remote areas, where access to traditional crushers is limited, costly, or impractical. They allow excavator owners to crush materials directly on-site, eliminating the need to transport bulky materials to a stationary crusher, and reducing operating costs, time, and energy consumption.
However, MB Crusher's focus has always been on developing innovative solutions that enhance productivity while minimizing costs, to allow all contractors operating in remote areas.
To achieve higher productivity and profitability by avoiding the expenses and delays associated with the transportation and setup of traditional crushers, MB Crusher also designed a line of jaw crusher buckets for those clients that operate with BHL loaders, expanding the potential of these powerful attachments.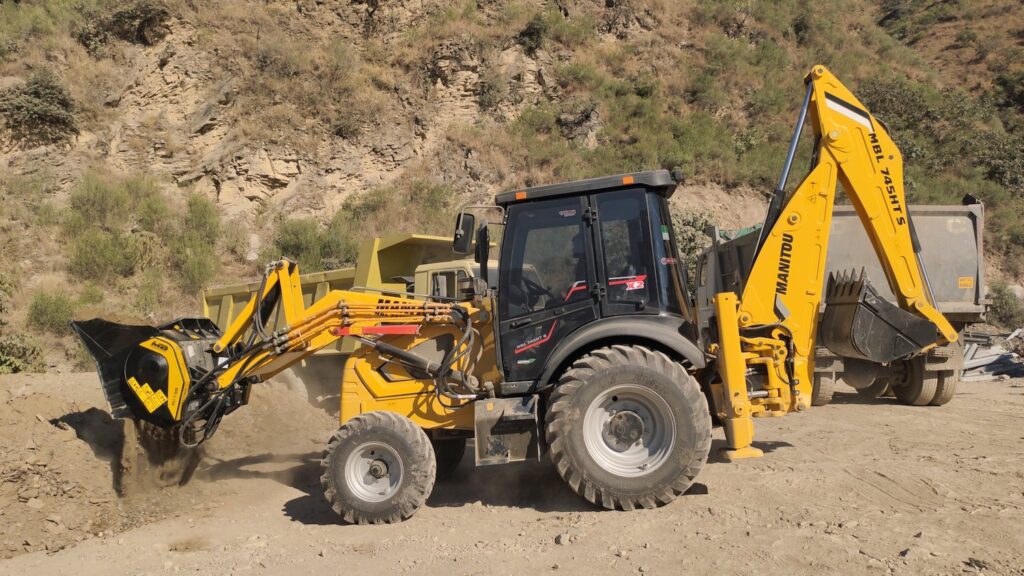 In addition to its numerous economic advantages, MB Crusher also promotes environmental sustainability, by crushing materials on-site there are fewer trucks on the road and carbon emissions decrease.