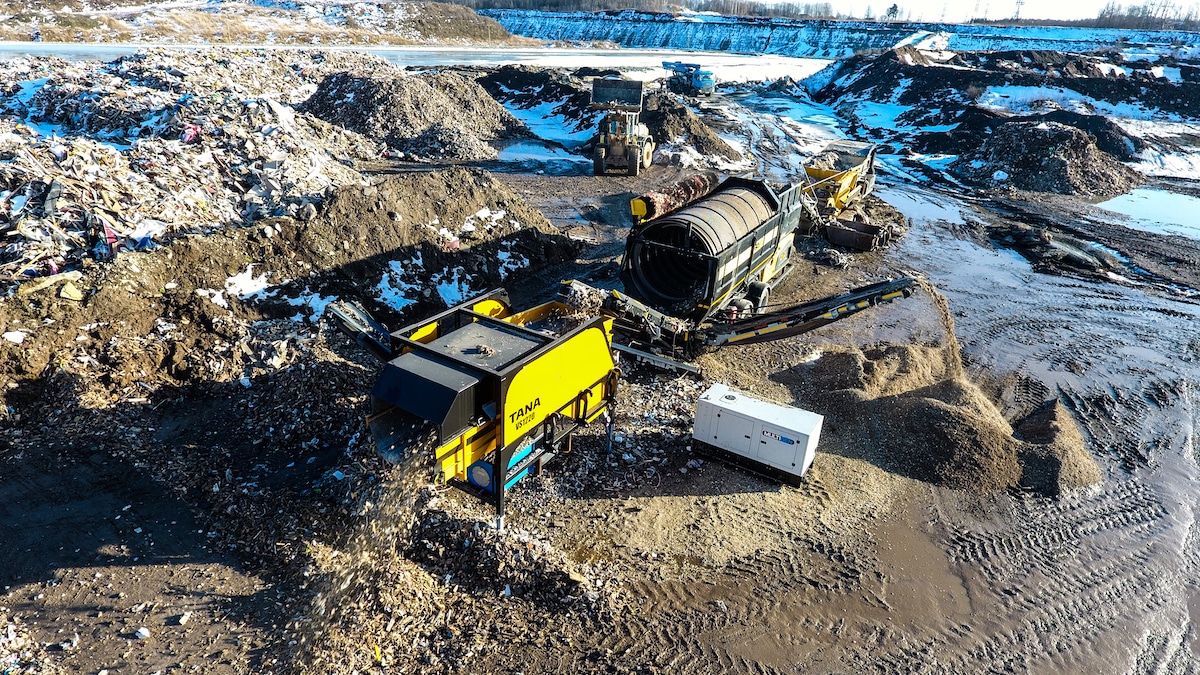 Construction and demolition (C&D) waste can be a difficult waste type to process into a clean, useable end product.
The TANA process consists of the TANA Shark slow-speed shredder, TANA 6D smart drum screen, and the TANA VS1220 wind sifter. With the help of TANA machines, you can achieve the cleanest end product with low operating costs, high uptime, and full control over the process.
The TANA process for recycling C&D waste:
TANA Shark 440DT slow-speed shredder
Shreds C&D to a smaller particle size
Overband magnet removes ferrous metals
TANA 6D smart drumscreen
Removes fine 0-25 mm particles
TANA VS1220 wind sifter
Separates light and heavy 25-300 mm particles
Light end product suitable for incineration
TANA process capacity: 40 tons / hour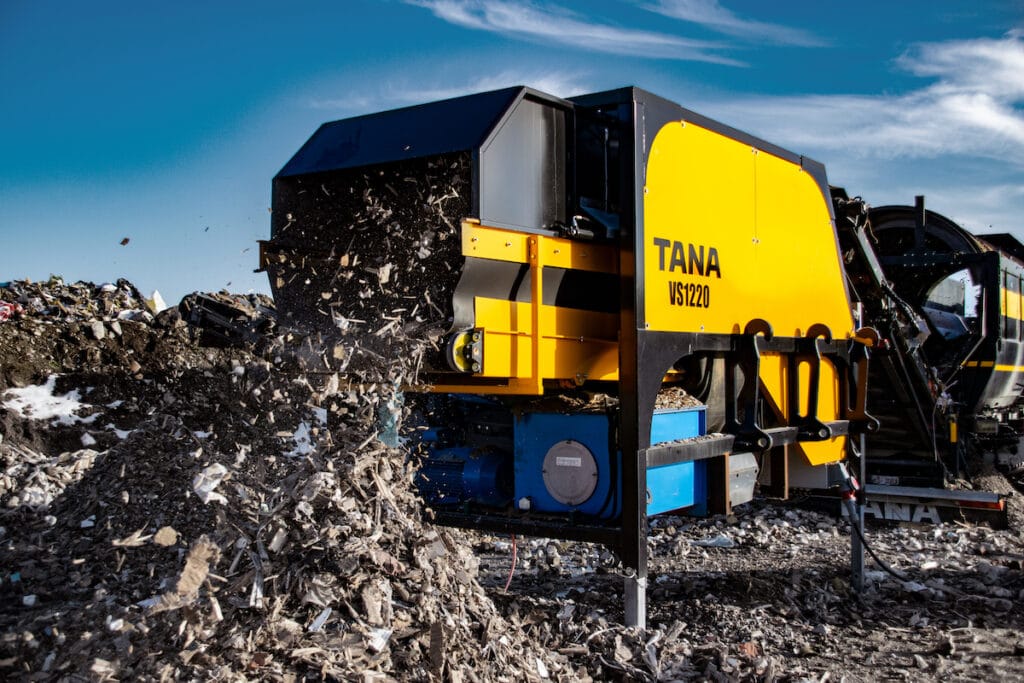 TANA WIND SIFTER VS1220 Benefits:
Accurate separation for a more valuable end product
Can be easily moved with a wheel loader
Separates light from heavy material
Can be used together with a large variety of different screens
Low operating costs
Easy to maintain
Low energy consumption
Versatility – can be used for wide variety of input materials
This article is published by
Tana's mission is to provide customers with simply more money on the bottomline with cutting edge technology in solid waste management combined with state-of-the-art control and monitoring systems. The objective of this mission is to improve our customers' business and enable them to increase revenue - from waste to value. Tana Oy is a privately ...