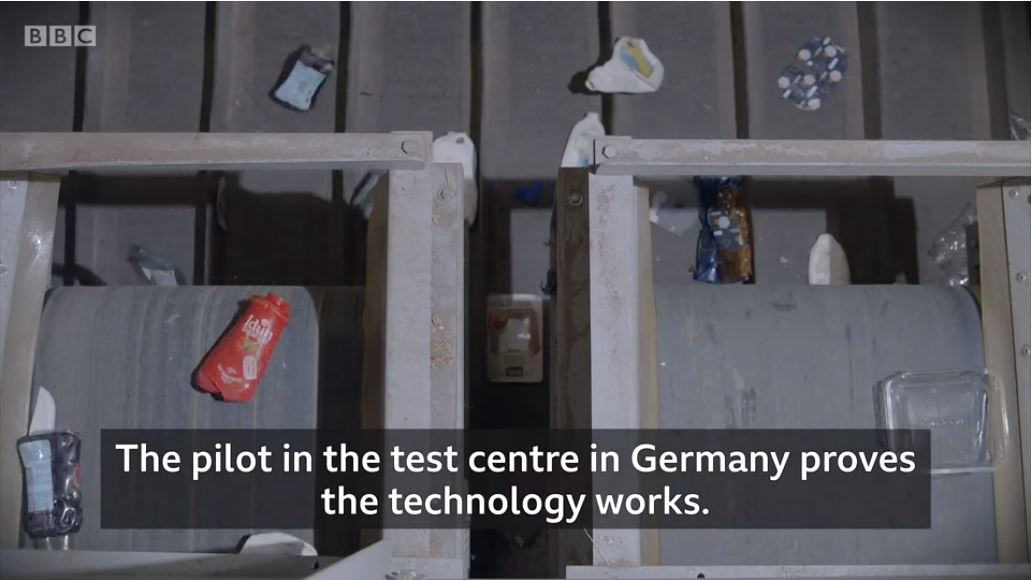 The HolyGrail2.0 project, consisting of more than 20 huge brands, investigated in how far the tagging of plastic packages with a digital barcode can have a drastic impact on more accurate sorting and high-quality recycling.
Trials conducted in TOMRA's test facility have shown that the technology works and that digital barcodes embossed in plastic packaging could improve recycling rates, prevent plastic packaging from ending up in the ocean and facilitate recycling at home by means of an app.
Produced, filmed and edited by digital reporter Dougal Shaw.
This article is published by
TOMRA Recycling's pioneering industry expertise continues to result in state-of-the-art machines and exceptional service within the waste and metal recycling industries. Our goal: support our customers to optimize their sustainability and operational value. Our method: use our established and renowned industry expertise to provide state-of-the-art ...