New event format very well-received by customers
At STEINERT, milestones in the company's history have always been celebrated together with customers. An overall investment of around €7 million has resulted in a test and development center the size of a football field in Pulheim near Cologne. At the inauguration of the metal sorting line, CEO Peter Funke defied the circumstances and agreed to a completely new format for STEINERT: "I must admit that I am delighted about our customers' positive feedback and relieved that we had the courage to step in front of the cameras."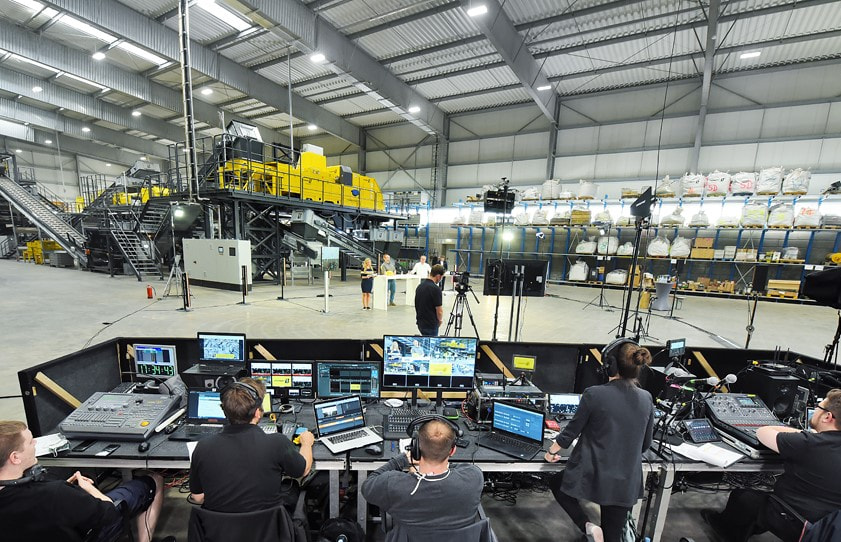 The right combination is key
Live music and sketch artists were part of the show alongside drone flights across the entire plant and video clips that described the technology that has been installed. A presenter-led host's Peter Funke, Dr. Nico Schmalbein (Technical Director), and Karl Hoffmann (Sales Director Metal Recycling) through the show, who was responsible for interacting with viewers and responded to questions submitted in Q+A sessions. There was a deep dive online seminar afterward about non-ferrous metal separation and heavy metal sorting for anyone interested in finding out even more about the sorting solutions.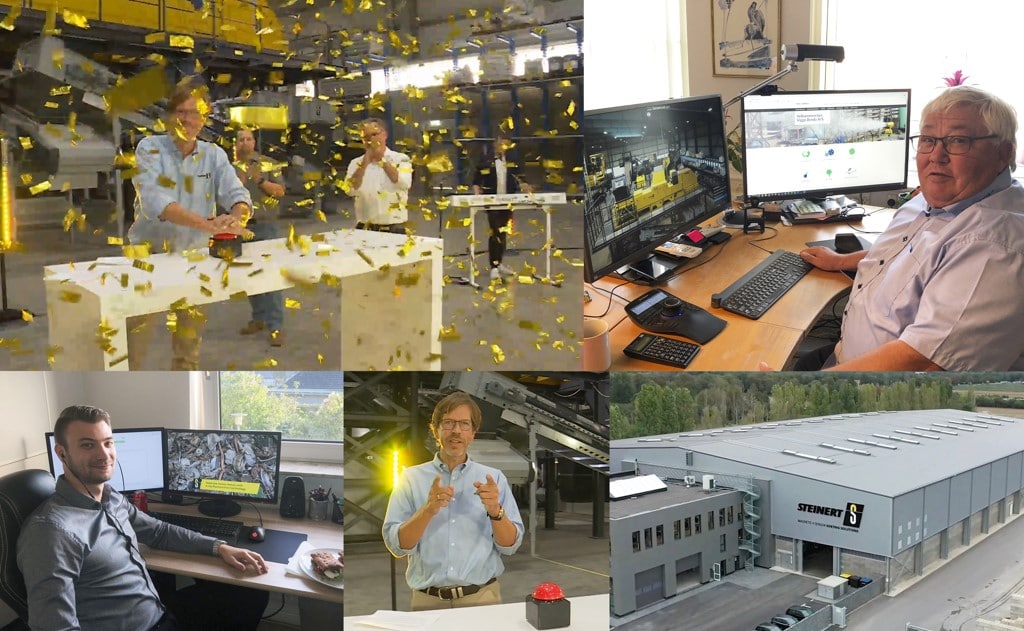 Test and development teams working together closely
Thanks to decades of experience, at STEINERT knows how important teamwork is and what the benefits of interdisciplinary exchange are. For this reason, both the development team and the test centre application specialists have relocated to the new site. As part of their visits and material tests, customers can now benefit from the most recent developments to an even greater extent. Each one of the over thirty staff members in these departments has enough space available for practical application tests and a highly developed laboratory environment, allowing them to bridge the gap between forming an idea and implementing it. Until recently, STEINERT welcomed more than 500 visitors to the former test centre each year. Thanks to the centre's increased size and added capacity, the company is expecting even more visitors. Customers in the metal, waste and mining industry have several options to experience the wide range of available products and applications: from magnetic separators to sensor-based sorting systems, such as X-ray transmission, X-ray fluorescence and near-infrared.