Fully Automatic Extraction System Enables Efficient, Safe and Environmentally Friendly Disposal of Harmful Refrigerants and Compressor Oils in one Process Step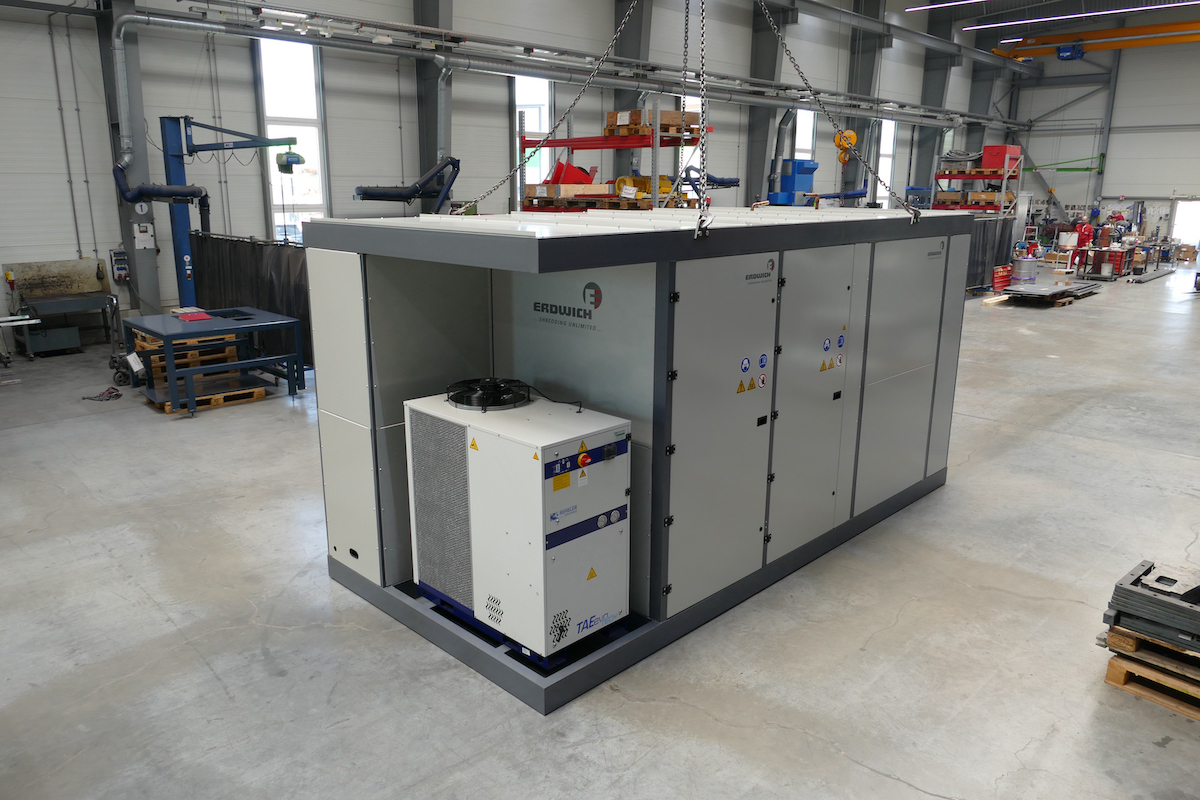 Older refrigerating devices, for example refrigerators or freezers, are still operated with refrigerants such as R12, which contain very environmentally and climatically damaging chlorofluorocarbons (CFCs). To prevent these from being released into the environment, they must be disposed of properly in a closed system.
Erdwich Zerkleinerungs-Systeme GmbH has now designed a new type of extraction system based on its many years of experience in the realization of recycling plants for refrigerating devices. The fully automatic KAA100 extracts both refrigerant and compressor oil not only from intact, but also defective refrigerating devices and air-conditioning systems in a single work step. 
According to a report by Deutsche Umwelthilfe (German Environmental Aid) from March 2020, around 3 million refrigerating devices are disposed of in Germany every year. The CFCs, and other fluorinated gases (F-gases) used as refrigerants, pose the greatest problems. If disposed of improperly, these gases have a greenhouse potential equivalent to that of 2.7 million tonnes of CO2.
Extraction system based on decades of engineering experience
The extraction process in the so-called Stage 1 follows a fixed pattern: First, all loose parts such as cables with plugs, fruit trays, glass, food residues and – in the case of freezers – pollutants such as mercury switches are removed manually. The refrigerating device is then placed on a tipping table. The cooling circuit is pierced at its lowest point using piercing tongs and at the same time sealed off from the outside air. Erdwich also offers an alternative drill head technology for direct self-extraction and piercing of the refrigeration compressor. With this type of extraction, there is no need to tilt the refrigerating device.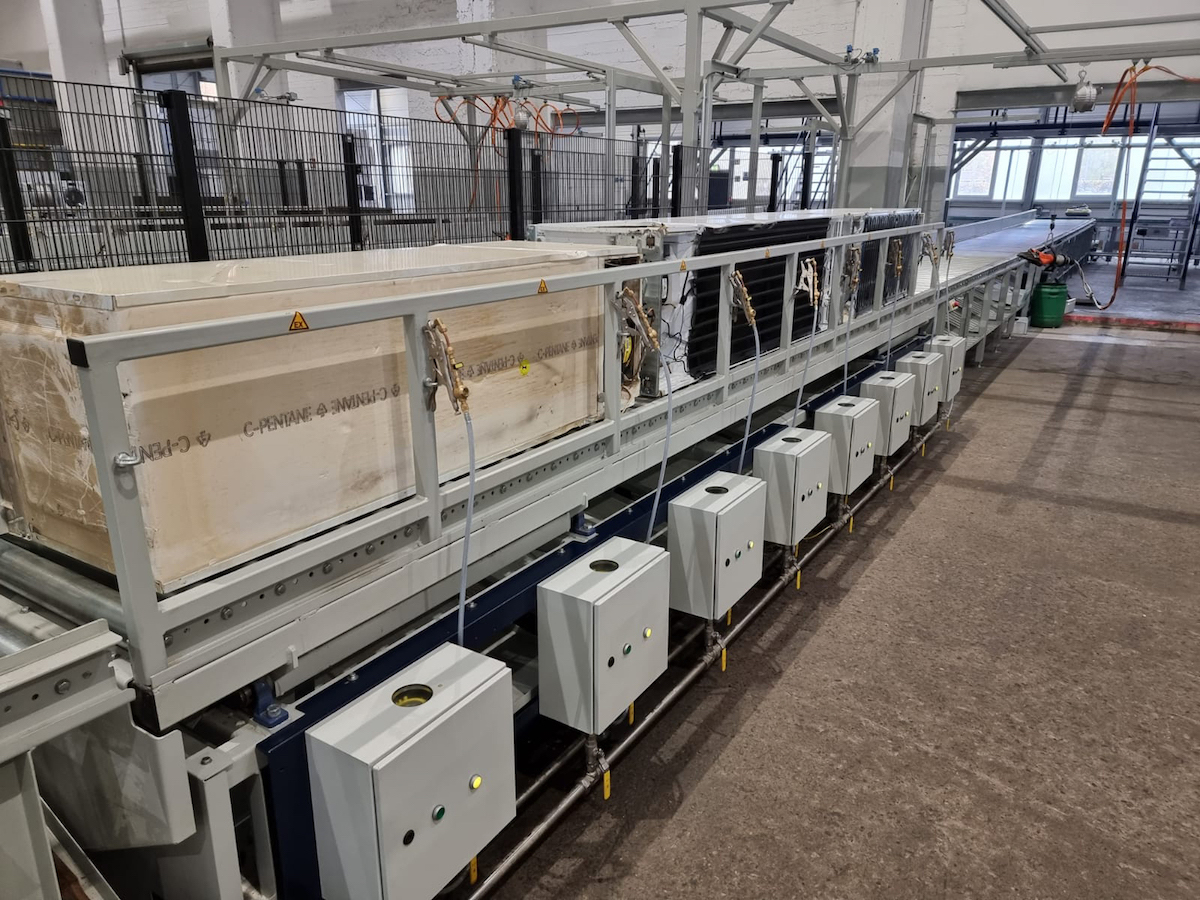 Oil separator reliably separates solid and liquid phases
Since refrigerants can be particularly harmful to the environment, the disposal process must be executed with utmost care. "To this end, the refrigerant/oil mixture is first extracted via VA piping into an expansion tank," explains Erdwich. "This enables the plant to safely extract even refrigerants with higher pressures from air conditioning systems." The mixture then enters the oil separator, where the liquid phase (oil) is separated from the gas phase (refrigerant). However, since the oil separator cannot separate the components 100 per cent, the oil is transported to an additional heating tank. After reaching a predetermined fill level, the oil is finally heated to 90 °C. The duration of the heating process can be set individually. This procedure ensures that even the last remaining refrigerant residues are cleanly separated from the oil.
While the oil is pumped into an oil collection container, the refrigerants from the oil separator and the heating tank are initially compressed and collected in two containers provided for this purpose. These are cooled with the help of heat exchangers to prevent the pressure inside the tanks from rising. Finally, they are transported into disposal containers provided by the customer. Filling is again dependent on the respective fill level and is controlled automatically. Finally, after the piercing tongs or drill head have been removed and the compressor separated, the refrigerating device is passed on to the downstream processing technology so that the refrigerating devices can be shredded and the solid fractions such as iron, aluminium, copper, plastics and insulating foam can be separated from each other.
Integrated nitrogen generator controls oxygen content
"Especially when extracting defective coolant circuits, it can happen that air from outside gets into the system," Erdwich reports. "For this reason, a nitrogen generator was integrated, which supplies up to 99.5 per cent pure nitrogen depending on the oxygen content." This means that the maximum oxygen value of 8 per cent, specified in the explosion protection report, is always undercut and any danger to employees is eliminated.
However, since the air that enters the system cannot be compressed and triggers a pressure increase in the collection containers, it is discharged in a controlled manner via valves, filtered again by means of activated carbon filters or similar components to remove refrigerant residues, for example, and then released into the ambient air. The respective states, such as the fill levels of the plant, can be quickly recorded at a glance via the user interface. In this way, both VHC/VFC refrigerants such as R12, R22, R134a, R290, R407c, R410a and R600a as well as the refrigerant/oil can be easily extracted and disposed of in an environmentally friendly way.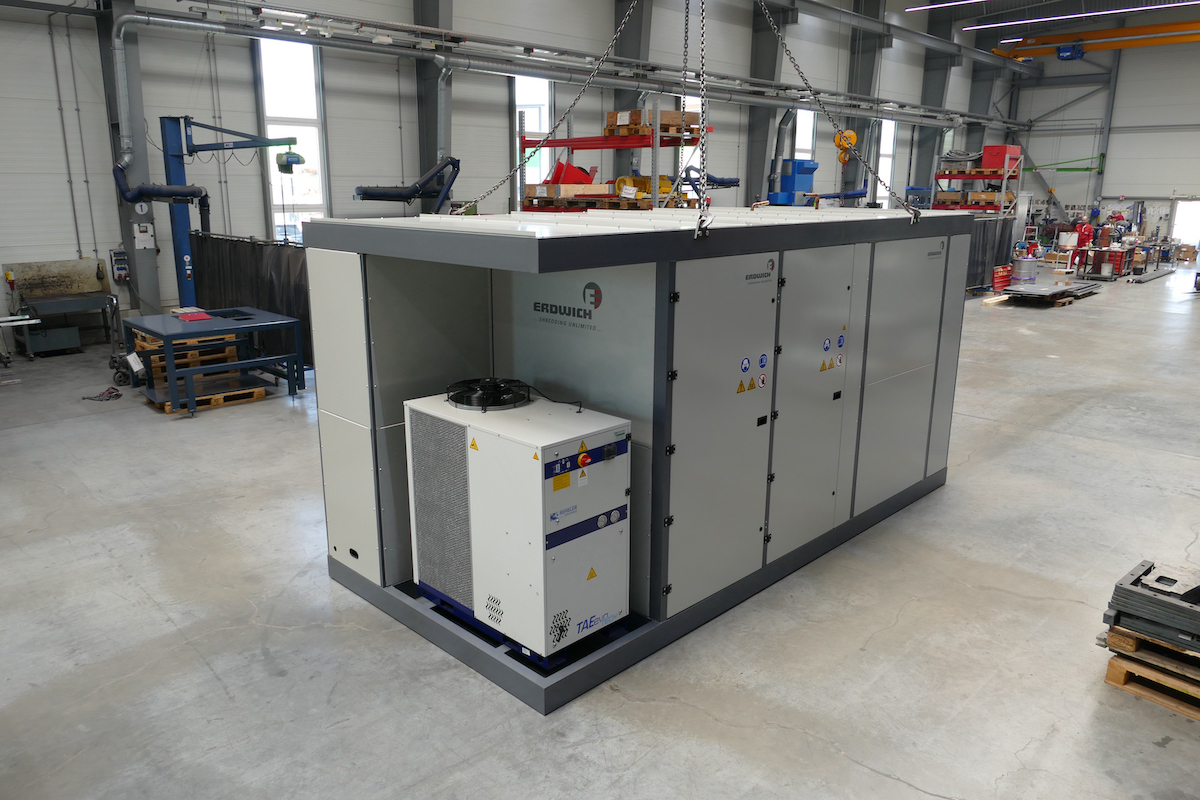 Extraction system meets high safety standards
The refrigerant extraction system is TÜV-certified, TA Luft-compliant and meets all relevant regulations such as the AwSV expert opinion as well as the ATEX Directive 2014/34/EU for plants in potentially explosive atmospheres.
This article is published by
Crushers, shredders and bespoke recycling plant – that's the world of ERDWICH. We are a highly-specialized engineering and manufacturing company working in recycling and shredder technology. Our core competencies are shredding ...