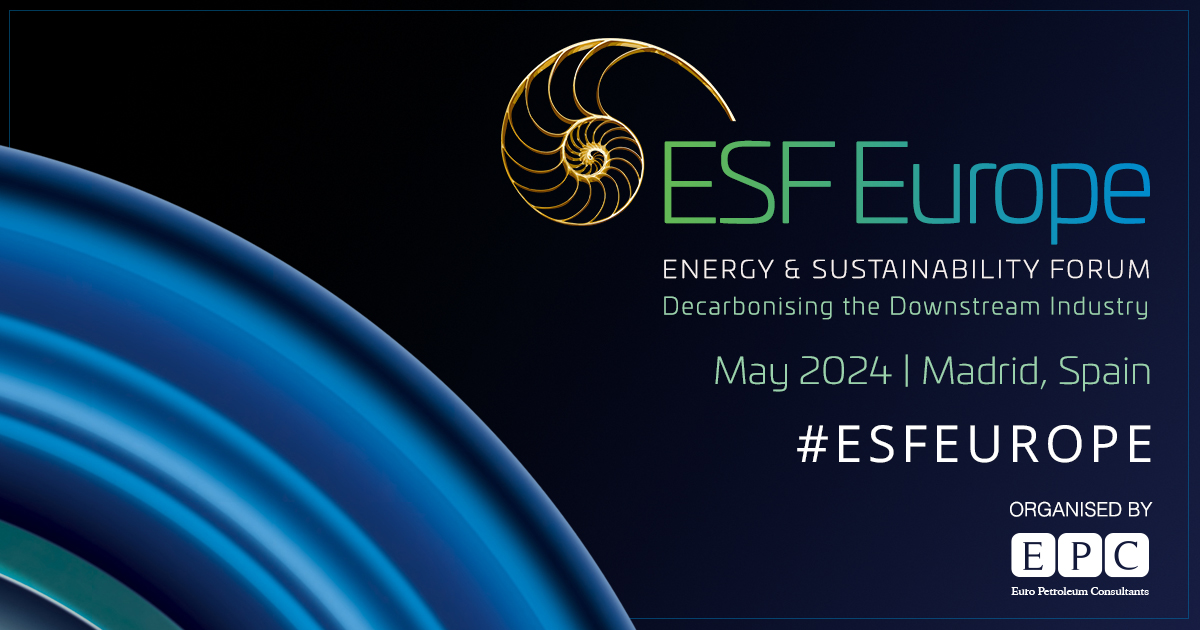 The 2024 ESF Europe: Energy & Sustainability Forum will proudly take place in Madrid, Spain.
Helping to accelerate Europe's energy transition and the development of a sustainable energy future in which the refining and chemicals industries continue to play a leading role, ESF Europe is the only event dedicated to downstream decarbonisation and sustainability.
As we look ahead to 2024, the 2030 timeline to deliver on the commitments is not slowing and the industry must continue to differentiate between short-term affordability and medium-long-term decarbonisation delivery.
Moving forward, public perception is key as we help society to understand that we still need to responsibly make fossil fuel products whilst pursuing our decarbonisation journeys and achieve net zero goals. However, having sustainable and lower-carbon products will help to get more out of the products that are made today.
Perfection enemy of progress. We cannot focus only on carbon. Reliability, sustainability, and a broader focus on environmental footprint must be part of the equation. The industry must take a pragmatic approach to produce the clean energy Europe and the world needs now and in the future.
Unprecedented collaboration is needed. We must work closely with others – in new ways – because we can only reach net zero if society reaches it, too. That includes working with customers and across sectors to transform the energy system.
… and with all that in mind, returning for its fourth edition, ESF Europe, like the industry continues to evolve, advance, and will support the collaborations and development of a decarbonised and sustainable energy future.