Once you've worked with a WEIMA shredder, you will understand why it's the #1 choice of plastic, waste, paper, and wood recyclers worldwide. Unit after unit, WEIMA provides the same consistent and distinctive German engineering quality.
37,000 machines sold – WEIMA offers the world's finest shredders, briquetters and draining machines
We specialize in manufacturing single-shaft shredders, four-shaft shredders, granulators, briquette presses and draining presses that are built to handle a variety of applications. These applications include– but are not limited to– plastic, RDF and MSW waste, paper, wood, metal, and biomass.
Reduce. Reuse. Recycle.
WEIMA stands for active environmental protection and for robust, durable shredding, briquetting and draining technology "Made in Germany" Our machines lay the foundation for a resource-efficient future and are at the beginning of many recycling loops. That's what makes us proud.
40 years of progress
Since 1980 we are constantly striving to find the best recycling solution for our customers. Through meticulous research and development, WEIMA shredders, briquette presses, packaging and drainage presses are not only becoming more productive, but also more energy-efficient.
We love sustainability
As a leader in the shredding industry, we see it as our duty to do our part to keep our planet clean. Recycling and the efficient use of resources are woven into our corporate responsibility. As we always say: #DestroyResponsibly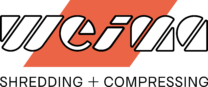 Company name:
WEIMA Maschinenbau GmbH
Phone number:
+49706295700