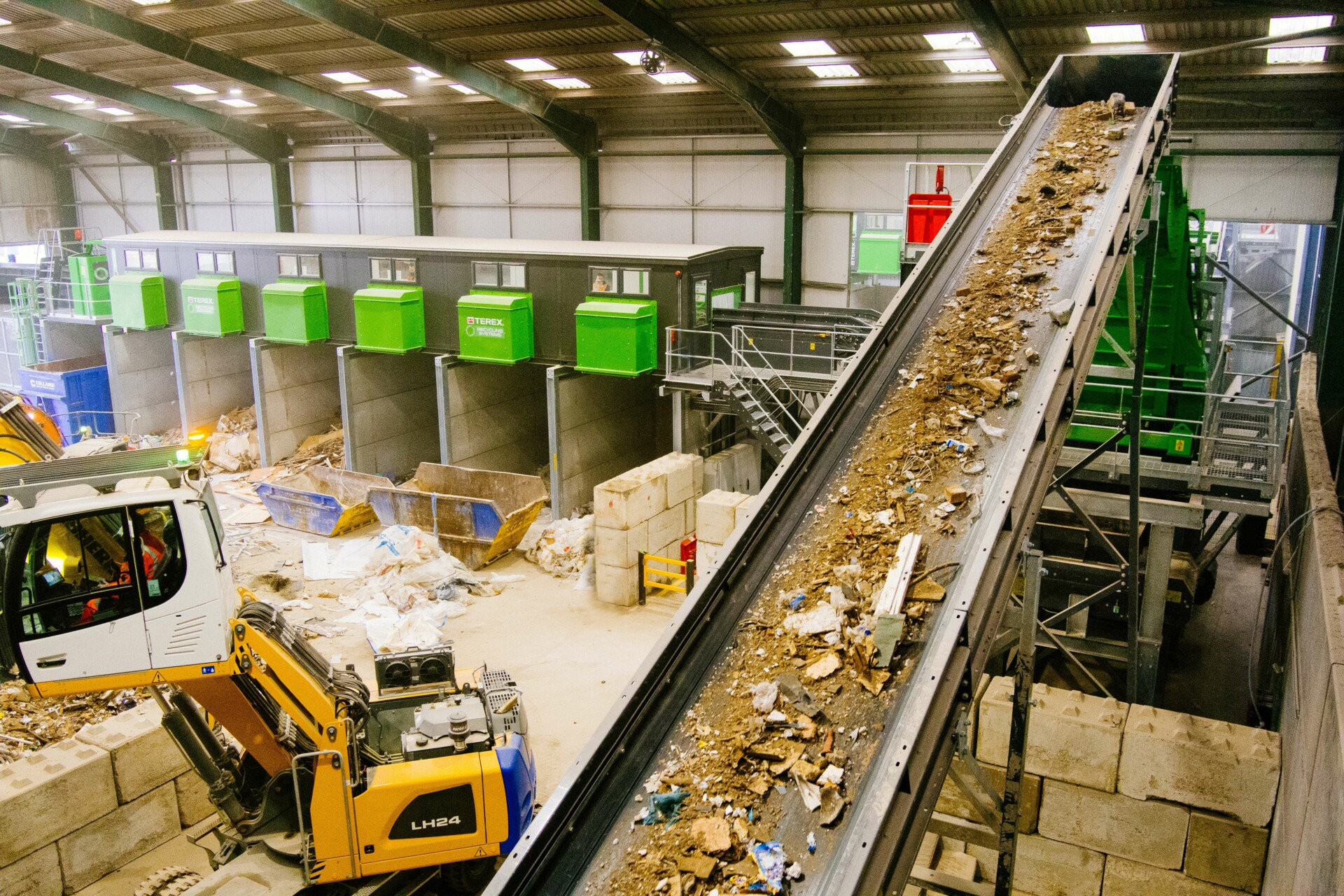 Collard Group—leaders in recycling and waste management based in Reading, UK—has chosen a Terex Recycling Systems plant to increase the processing capacity of its site and recover cleaner products of higher value, whilst not adding to the manual labor requirements. Initially intended to be a plant upgrade, the Collard Group opted for a full plant installation after being pleased with the first phase of the installation.
The plant, which is the first Terex Recycling Systems installation, was specifically tailored to suit Collard Group's site and the material which would be fed into it. Together with their distributor Molson Green, Terex Recycling Systems developed a process that incorporated advanced mechanical separation that would increase Collard Group's processing capacity and recover products of a higher purity than what was previously achieved. The team worked within restricted space and constraints of fitting the plant inside and around the existing building, all whilst planning the installation around Collard Group's site works, that included the erection of a new building.
Thomas McKiver, Sales Director, Molson Green said "We are delighted to have sold and installed Terex Recycling Systems' first plant to the Collard Group. This plant will help them achieve their desired targets of increasing processing capacity and to recover greater percentages of cleaner recycling products, thus diverting more material from landfill."
The process starts with skip material being loaded into a Waste Feeder and conveyed to a Combi Screen, which separates into 4 size fractions using a combination of 3D and Flip-Flow screening (0-10mm, 10-50mm, 50-100mm and +100mm). Over-Band Magnets recover ferrous metals from 0-10mm, 10-50mm and 50-100mm, and Air Separators remove light material from 10-50mm and 50-100mm. A Manual Quality Control Picking Station has operators working to remove any remaining contaminants from the 10-100mm heavy fraction. Following this, an Eddy Current Separator recovers non-ferrous metal from the 10-100mm heavy fraction. Another Manual Picking Station has operators recovering materials such as wood, card, and plastic from the +100mm, and an Over-Band Magnet recovers ferrous metal. Finally, an Air Separator removes light material from the +100mm.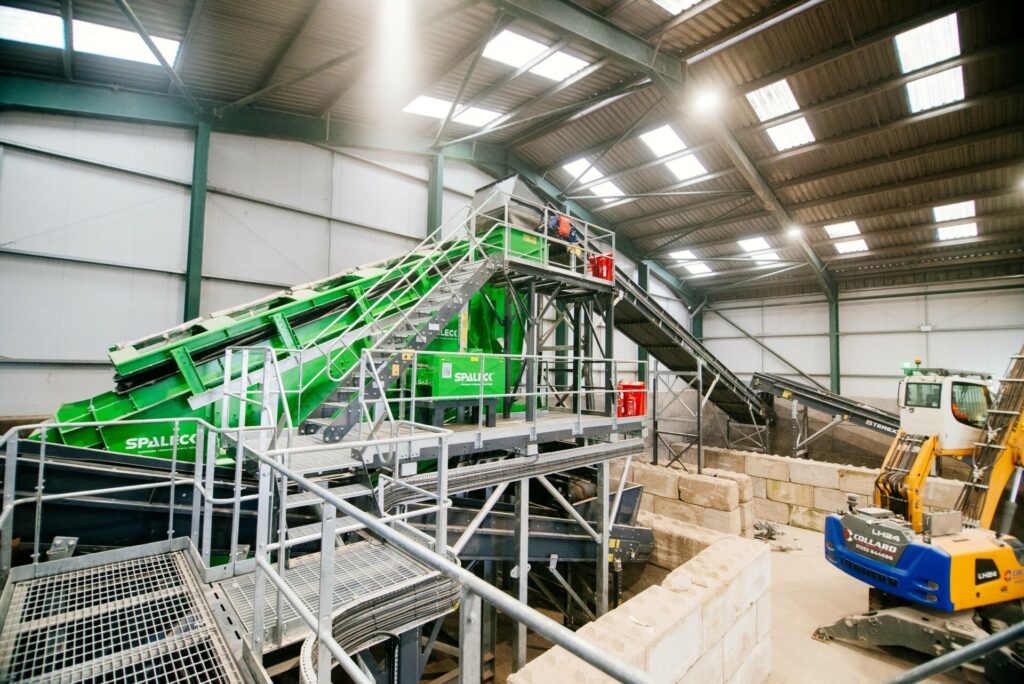 The outcome is a highly efficient plant that is processing skip waste—a mixture of Commercial and Industrial (C&I) and Construction and Demolition (C&D) waste—to produce 0-10mm fines, ferrous metals, clean 10-100mm heavy fraction (inert), non-ferrous metals, wood, plastic, paper & card, and clean +100m heavy fraction (inert) materials.
Robert Collard, Managing Director, Collard Group said, "We at the Collard Group are driven by a zero waste to landfill commitment, we take waste from site, and process it to make it useful again. We call this recycling the past for the future. To achieve this goal, it is important that we have the latest equipment that is optimized to meet our specifications.
Terex Recycling Systems and Molson Green worked with us to ensure the design, delivery and installation of our new plant worked around our site operations, also taking into consideration our site preparation works to include foundations, building modifications and power supply. Close collaboration between all parties ensured our requirements in terms of output were met, whilst also keeping the plant footprint to a minimum to aid their site operations."
This article is published by
Terex is a global manufacturer of materials processing machinery and aerial work platforms. We design, build and support products used in construction, maintenance, manufacturing, energy, recycling, minerals, and materials management applications. Certain Terex products and solutions enable customers to reduce their environmental impact including ...