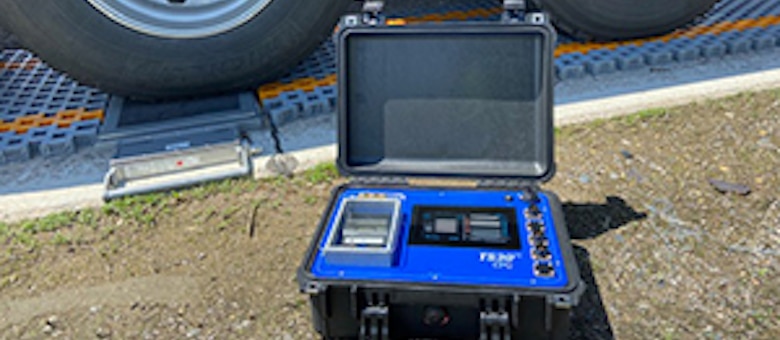 Intercomp is proud to introduce the TS30™ Touchscreen CPU to its line of industry-leading portable vehicle weighing equipment.
This modern scale CPU provides an intuitive, user-friendly interface and works in static or Weigh-In-Motion (WIM) applications, increasing the efficiency of nearly any vehicle weighing operation. The indicator communicates with up to 12 scales within 300 ft, line-of-sight, using our reliable RFX® Wireless Weighing Technology. This allows users to control all functions of each scale pad from a safe distance.
Two USB and Ethernet ports provide the ability to show weight data on a scoreboard display or transfer/download data for long-term digital storage. The CPU's built-in memory also provides store and recall capabilities for more than 2 million weight records. In addition, physical weigh tickets are produced using the unit's built-in thermal printer.
Additional Benefits:
Easy-to-Navigate Menus Using Color Touchscreen
One-Touch Switches CPU Between Static and WIM Modes
Compatible with all Intercomp RFX®-Enabled Scales
CPU Software can be Customized for Specific Applications
This article is published by
Intercomp designs and manufactures weighing and measurement solutions to help our customers improve product development, performance and compliance. From ISO 9001:2008 Registered facilities in the United States and the United Kingdom, our employees rely on thirty-five plus years of global industry expertise and applications experience to provide ...