Translated into English as 'sustainability for all,' Berekraft for Alle is a start-up company on Norway's west coast, which specialises in the procurement of equipment for water purification, waste vacuum transport and composting. The move represents Tidy Planet's first commercial collaboration in this area of Northern Europe.
As a result, Tidy Planet's globally acclaimed Rocket Composters – designed to process food, green and animal wastes, as well as sewage sludges – have been added to Berekraft's portfolio, to help manage the country's organic wastes more sustainably.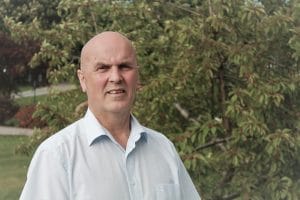 Commenting on the partnership, Berekraft for Alle's CEO, Rune Brandal, said: "In Norway, we still have a problem with councils using our fjords and oceans as places to dispose of sewage sludge, which is damaging the health of our marine ecosystems – something we're passionate about combating.
"This partnership with Tidy Planet is a great opportunity to introduce equipment which has the power to change the way this waste stream is currently being dealt with."
Also, a distributor for leading global equipment supplier Aqseptence Group, Berekraft for Alle will combine the German firm's water filtration technology – which generates clean water and compostable sludge – with Tidy Planet's composting solutions.
Rune added: "Merging the waste management technologies will create a complete wastewater handling system that converts this troublesome waste stream into a valuable compost resource, which we can offer to all Norwegian municipalities."
Commercial food waste management is another sector Rune sees Tidy Planet's In-Vessel Composters helping optimise the industry.
He explained: "In Norway, we have a small population with large landmass, meaning sustainable management of organic wastes can be challenging, and expensive for businesses – especially those located in rural areas.
"Organic wastes are often transported over long distances – sometimes over the border into Sweden – and end up being incinerated or used in anaerobic digestion to create biogas.
"Many of Norway's waste policies are created with the more densely populated areas in mind, so our challenge has always been finding solutions which are economical on a smaller scale."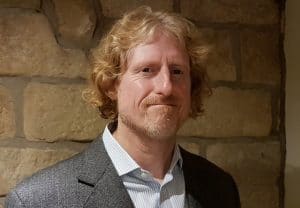 Tidy Planet's director, James Tyler, believes Norway's public awareness of 'green,' environmental issues is catalysing a growing appetite among councils and companies to seek out a more localised approach to managing their wastes.
"At the moment, most commercial organic waste in Norway is sent for incineration, and prior to the last few years, there hadn't been much market appetite for composting.
"However, with increased mindfulness about the waste issues facing our planet, decentralised composting of industrial-scale organic wastes is gaining in popularity among businesses wanting to reduce their carbon footprint and save money on costly disposal fees."
Rune continued: "Thanks to this partnership, we are able to offer scalable, efficient and cost-effective solutions which empower organisations to close the loop and create a useful compost resource to be used locally."
James concluded: "We're committed to growing our network of quality distributors in markets that are turning to sustainable food waste disposal, and it's great to be facilitating this positive and ethical movement in Norway from over 1500 miles away."
In July 2019, the Berekraft for Alle team will be visiting Tidy Planet's headquarters in Macclesfield to receive equipment training and see an existing system – processing sewage screenings at a site in South East England – in action.