Atritor Ltd design, manufacture and supply a wide range of solids handling and processing equipment including the Turbo Separator for fast de-packaging of out of date, out of spec, waste, foodstuffs reclaiming up to 99% of dry or liquid products.
Atritor Limited has been designing and supplying process equipment and bespoke systems for over 90 years
The Turbo-Separator is designed to reduce landfill by recovering products from packaging, turning a cost into revenue. The Turbo-Separator is available in various model sizes, the largest model being capable of processing over 25 tonnes/hour of mixed packaged food waste.
Turbo-Separators have been supplied to numerous industries including Supermarkets, Green Energy, Anaerobic Digestion, Composters, Food Manufacturers, Animal Feed Manufactures, Renderers and Plasterboard Recyclers.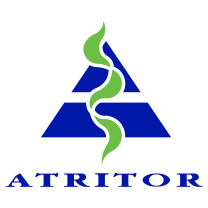 Company name:
Atritor Ltd
Company division:
Turbo Separator
Zipcode:
Blue Ribbon Park
Phone number:
02476662266