AWC Engineering are suppliers of size reduction equipment (shredders, granulators etc.) and associated ancillary equipment to the recycling industry.
With over 30 years combined experience in the recycling industry including 20 years as processors of WEEE, plastics, tyres and copper cable — we understand the importance of finding high quality, reliable equipment and good aftersales support at a fair price.
With this in mind we have developed a comprehensive range of high output single shaft shredders, twin shaft shredders, granulators and ancillary equipment that are proven in applications such as plastics, rubber, paper, textiles and metals.
Our client base varies from small-medium sized family owned firms, to larger multi-national recycling organisations and blue chip companies who are looking to resolve their waste issues.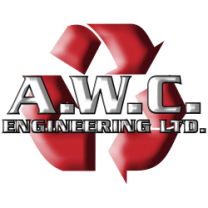 Company name:
AWC Engineering Ltd.
Address:
Unit 5 Eagle Iron Works, Tame Street, Stalybridge
State:
Greater Manchester
Phone number:
+44 (0)161 338 4616
Fax number:
+44 (0)161 338 4616