C. E G. Srl is an Italian company, located in Daverio (near Milan), that designs and manufactures equipment and solutions for the metal scrap industry. Current product line, comprehensive of shears, balers, shredders and pre-shredders, is sold throughout the world, under TAURUS brand.
EXPERIENCE AND MATURITY
Behind every one of the wide selection of machines which C. E G. manufacture, you will find the experience and know-how of a Company that has been at the forefront of recycling technology manufacturing since the '60s. All C. E G. machines are designed for maximum performance while still respecting safety norms and the environment.
TECHNOLOGY AND INNOVATION
High technology, versatility and ease of use are the characteristics of the TAURUS – BLULINE, TAURUS – REDLINE and SASCOLINE product lines. In this sense, C. E G. uses modern factories with state of the art manufacturing machines and dedicated staff to present to you the highest expression of research and innovation in every product we manufacture.
CUSTOMER CARE
Special processes and features have been designed and incorporated to facilitate the ease of use, management, installation and maintenance of all C. E G. machines.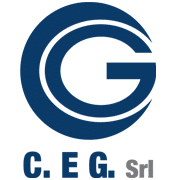 Company name:
C&G Scrap processing Machines and Solutions S.R.L.
Address:
Via C. Battisti, 77
Phone number:
0332 947242