Dehaco was founded 32 years ago and during this period it has gained a leading position in the European demolition industry. Our complete product range makes us the total supplier for the demolition, recycling and asbestos removal industry in the Benelux.
We are not only leading in the sale of all conceivable requirements for these markets, a large rental fleet and a modern testing centre for equipment and asbestos tools also contribute to Dehaco's unique market position. In the Benelux, Dehaco is one of the market leaders in asbestos removal and dust control products, and in hydraulic equipment for the demolition industry.
In addition to high quality products, we are also able to supply a wide range of services in the field of safety and hydraulics. We are looking forward to helping you with any questions you may have and to help you find the right solution.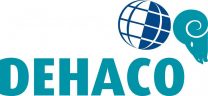 Phone number:
+31 (0)252 41 79 50