IFE Aufbereitungstechnik GmbH is among the world's leading manufacturers of vibroconveyors, screening machines and magnetic separators. At IFE, quality and reliability, safety and commercial efficiency have been our main priorities for more than six decades. It is on the basis of this orientation and continous innovation that IFE is able to assert itself as a worldwide leading supplier of machine components for the bulk materials industry.
IFE Aufbereitungstechnik GmbH – Experience that excites
Our customers benefit from the maximum use of the experience we have gained in supplying for many applications in various industries. This experience represents the driving force for constant product development. The company's global activities are supported by sales partner throughout Europe and overseas.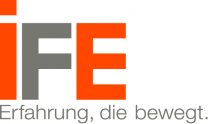 Company name:
IFE Aufbereitungstechnik GmbH
Phone number:
+(0)7442 / 515-0
Fax number:
+(0)7442 / 515-15