Legras Industries is a family business founded in 1919 by Lucien Legras based in Epernay (51) in the heart of the Champagne region in France. Focused on quality , Progress and Innovation, we are committed to offer vehicles adapted to your business. Always looking for new ideas, We are also at your disposal, to design all the tools of tomorrow.
Our business is organized around two main businesses :
Pole Europe
We specialize in moving floor trailers (FMA®) and associated logistics solutions.
Our equipment is designed to carry dry bulk products for many different industries. Therefore we are the partners of the companies active in waste and recycling,, Paper and Forest Products, agriculture and cement to name a few.
Pole Africa
We specialize in semi-trailers for the transport of dry bulk and liquid products in Africa. Our materials are designed for severe operating conditions for different sectors such as, Mines, Fuels, bitumen, cement, sugarcane, cotton and transportation of solid waste.
Legras Industries is a member of Carcoserco and Famad.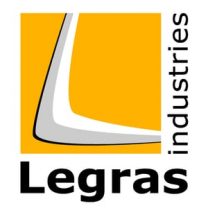 Company name:
Legras Industries
Address:
37 rue Marcel Paul
Phone number:
+33 0 3 26 53 32 10