Mill Power Inc. is recognized s the leader in vibratory equipment manufacturing. With our world class engineering, skilled fabricators and uncompromising commitment to quality, we are able to provide the most rugged and reliable equipment possible.
Some people call our machines "over built" – we call them "conservatively engineered." By combining this philosophy with the proven principles of natural frequency vibration, creative design, specialized manufacturing techniques and honest relationships, we continue to set a standard that others are unable to replicate.
Mill Power relies on skilled fabricators to take advantage of our highly developed manufacturing techniques. Our employees take pride in producing the finest vibratory equipment available. All Mill Power equipment is manufactured in our state of the art facility in Prineville, Oregon, USA. This allows us to maintain the most rigid control standards. All equipment is shop assembled and test operated to assure trouble-free installation and quick start-up on site.
Our uncompromising commitment to quality dictates that we utilize oversized components, reinforced designs, and features that reduce wear and minimize maintenance. We invite you to compare Mill Power equipment to anyone, nut for nut, bolt for bolt. Our equipment speaks for itself.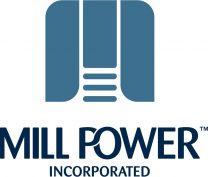 Company name:
Mill Power Inc.
Address:
3141 SW High Desert Drive
Phone number:
541-447-1100