ReTec ApS develops, produces and sells quality products to the waste treatment, recycling and biomass industry. With our facilities in Haderslev we are located in the southern Denmark.
Our philosophy is sale of quality machines and plants. This is important to us because we want to build a credible and long term relationship to our customers.
The company ReTec Miljø ApS was founded in 1997 by Kjeld Jensen. We are located in the city Haderslev in Denmark. ReTec has always had its activities within the recycling business. We develop and sell machines to the waste industry.
We have an educated staff, a total number of 20 employees, which includes engineers, electrician, service mechanics, production workers and sales people. In 2013 we moved from the city Stepping to Haderslev. This means we now have 1800 m2 of workshop and 400 m2 of office available.
In Denmark we are dealers of JENZ, Terra Select, Forus, UNTHA, ZenRobotics, Backhus, Redwave, Vandaele, Guidetti, Tria, Excel and Calamit. We are specialists in turn-key solutions and have great experience to fit the customer's needs.
We are able to supply solutions for waste treatment, recycling, shredding, chipping, baling, composting- and screening systems.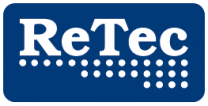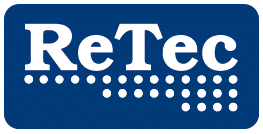 Company name:
ReTec Miljø ApS