ROLLIER specialises in vibrating equipment, designing and manufacturing vibrating machinery for industrial processes.
Besides the head office in Madrid (Spain), ROLLIER has branches in Europe (UK) and South America (Chile), offering our customers a faster and more direct service.
Equipment manufactured by ROLLIER are present in companies around the world, installed in environments such as mining, agriculture and food, pharmaceutical, powder materials, foundry, stone, wood, aggregates and concrete, plastics, recycling and other industrial activities which are handled bulk products, waste or pieces.
Vibrating industrial machinery
We design and manufacture vibrating industrial machinery, for large number of sectors (minerals, fertilizers, wood, recycling, metals, salt, biomass, CDR, humus, etc.). We developed machinery adapted to current industrial applications, finding specific to particular processes requiring vibrating machinery solutions.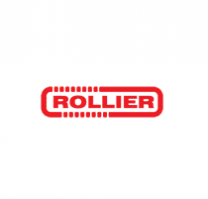 Company name:
ROLLIER Industrial Vibrating Machinery
Address:
C/ Pollensa nº 4, 1º, Office 3
Phone number:
(+34) 91 640 07 14