It all began in 1991 in a small office in Linz and a hired unit where we began to develop and sell compact processing machines for a wide variety of applications.
Innovative products and professional services form the basis of RM's success and it has since developed into the world leader in mobile crushers in the compact class.
Successful growth led to the building of RM headquarters in Linz-Pichling in 2001.
Our corporate culture is reflected in the extension built in 2009 where offices and production moved closer to each other.
Open-mindedness and transparency are values that reflect RM principles and foster true partnerships in business.
RUBBLE MASTER Philosophy
RM Innovations deliver products that ensure solution-oriented, customer-specific implementation of practical challenges.
RM Services give our customers the reassurance at all times, that they can get help from us wherever they are in the world.
RM Worldwide: a qualified dealership network and RM sales companies enable worldwide support of RM Business Models.
RM Business principles guide our employees in the conscientious and convincing implementation of the RM business objectives.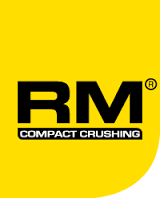 Company name:
RUBBLE MASTER HMH GMBH
Phone number:
+43 732 73 71 17 – 102