TORXX Kinetic Pulverizer Limited
TORXX Kinetic Pulverizer Limited has a long history of rigorous development, testing and validation for applications ranging from garbage and general debris processing to rock micronization and soil remediation. The TORXX Kinetic Pulverizer® (TKP) remains true to the design principles of advanced aerodynamics to material reduction and offers a smaller footprint and lower costs of manufacture, maintenance and operation.
Committed to continuous improvement, we operate a TKP production, research and development site in Toronto, Ontario, Canada.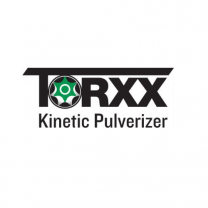 Company name:
TORXX Kinetic Pulverizer Limited
Phone number:
1-844-77TORXX (86799)