More than 25 years ago, the family-owned Bavarian company Trennso-Technik already identified the fundamental challenge of the future: protecting resources and reclaiming valuable raw materials while saving energy. The result of this task are pioneering solutions from Trennso-Technik for separating and sorting bulk materials.
We implement our customers' requirements with passion and creativity, striving for the highest possible level of economic efficiency and purity. We use our high level of competence to offer complete systems as well as machines and modules which are perfectly adapted to our customers' needs, featuring innovative technology and robust design.
As shortage of resources is a global problem, we are selling our successful products in the continuously growing international recycling market. This strategy has allowed us to expand for many years, continuously supporting the careful use of resources and the protection of our environment.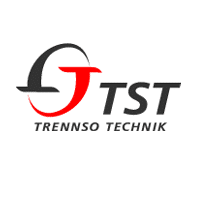 Company name:
Trennso Technik Trenn- und Sortiertechnik GmbH
Phone number:
+49 (0)7309 / 96 20 0