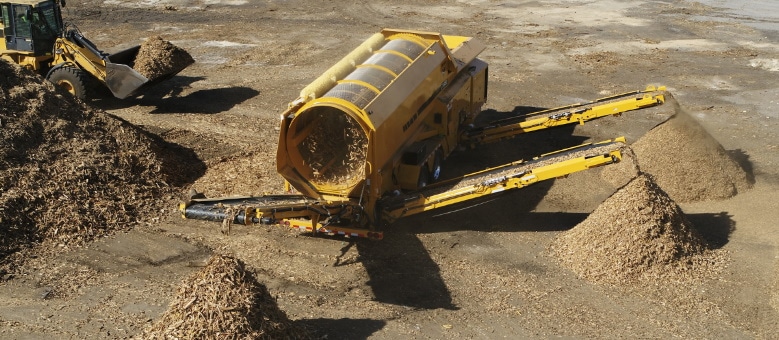 Vermeer is updating its trommel screen line with the new Vermeer TR6450 trommel screen, which is capable of sorting up to three product sizes at once.
The TR6450 features adjustable front-fines, rear-fines, and overs conveyor for efficient multi-product production. With a 20-foot (6.1-m) long, 6.5-foot (2-m) diameter quick-change tension screen drum, the TR6450 can sort up to 180 cubic yards (137.6 m3) per hour with .5-inch (1.3-cm) screens installed and material with moisture less than 40%. It is powered by a 120-horsepower (90-kW) Cat 3.6L Tier 4F (Stage V) diesel engine, and its drum speed can be adjusted from 0 to 25 revolutions per minute based on material type and moisture content.
According to Jay Van Roekel, product manager for Vermeer Environmental Solutions products, the TR6450 has a similar design as the recently introduced Vermeer TR6400 trommel screen and the popular TR5300 trommel screen. "While designing every trommel screen in the Vermeer product lineup, we've focused our attention on developing units that provide optimal productivity in their size class while being efficient to operate, set up, transport and service. The new TR6450 excels in all of those areas and gives crews the ability to sort a third product. Also, the front fines conveyor can be removed completely and its auxiliary hydraulics can be used to power other equipment like an air separator. We've built a lot of flexibility into this machine."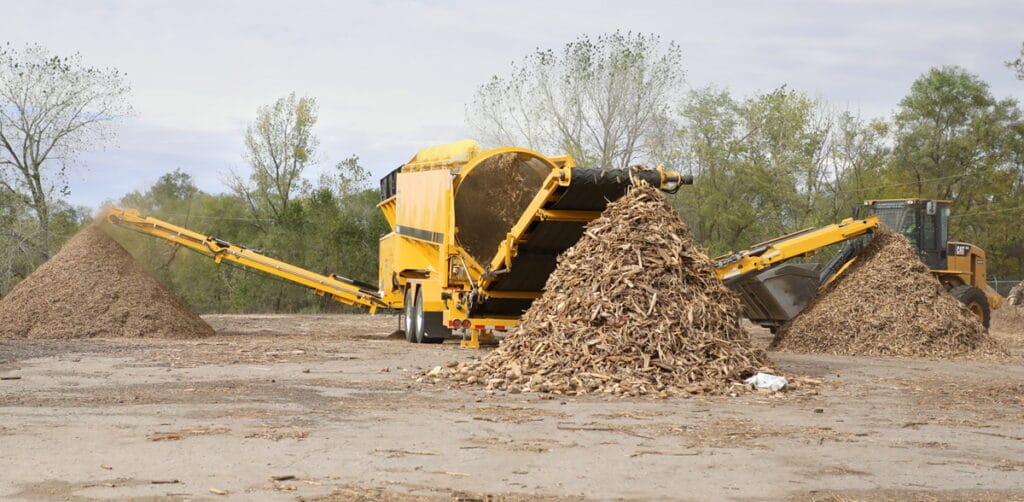 With a hopper infeed height of just 9 feet 6 inches (2.9 m) from ground level at operating incline and capacity of 6.5 cubic yards (5 m3), the TR6450 is built for quick loading cycle times. The unit's Vermeer ACS controls system gives operators the ability to adjust conveyor heights and drum speeds from a machine mounted DP10 display or handle transceiver remote. 
For quick and efficient screen or drum changes and maintenance access, the side door on the TR6450 offers complete access to the drum body from the ground. A foldout motor compartment that provides access to the engine's backside and various access points to critical areas delivers optimal access for servicing the TR6450.

This article is published by
For more than six decades, Vermeer has been making an impact by providing agricultural and industrial equipment that is built tough, built to perform, built for value and backed by caring customer service. But our impact doesn't stop there. It goes far beyond the high-quality of our yellow iron. That's just our starting point. Today, we are an industrial ...