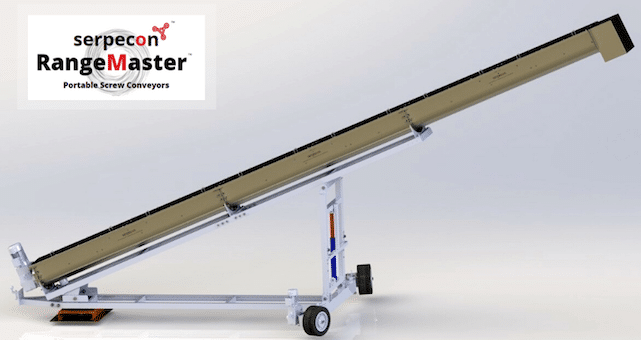 Serpecon are proud to announce the launch of the newest product available to market from today, the Powerful RangeMaster Portable Screw Conveyor.
The design & production teams have done an outstanding job over the last few months developing a truly portable conveyor system which would be usable in the wastewater, waste management, agricultural and recycling industries.
Available now for immediate hire or sale the newest line of screw conveyor systems is available in mild steel (painted) and stainless finishes and includes market-leading features:
Flexible lengths (3 to 9 meter)
Fully adjustable hydraulics
Local plug & socket control panel with switch gear
Motorised swivel wheels for slewing or towing
Tow bar and anchor points for placing around the
sites in various positions
Available in mild or stainless steel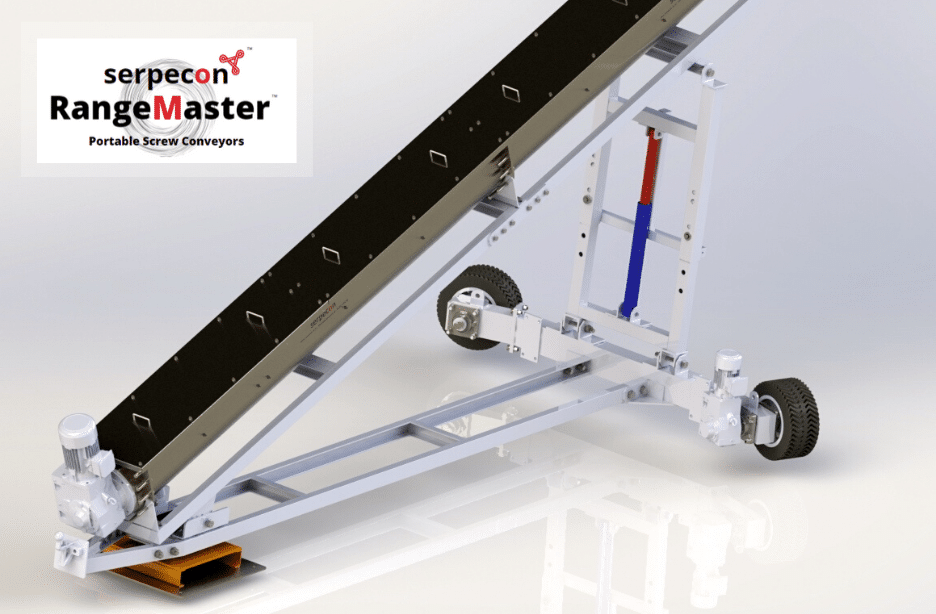 Managing Director Stephen Issit states "This product consolidates our position as a market leading screw conveyor manufacturing company, we have listened to the design & waste management requirements of our customers and are proud to be able to provide a true game changer for the industry."
Serpecon have been a manufacturer of modular screw conveyors for the Waste Water, Agricultural and Recycling Industries, for over 30 years, they provide clients with screw conveyors, spare parts, replacement liners, servicing & maintenance.
To find out more about the products feel free to contact the team sales@serpecon.co.uk
This article is published by
Serpecon are an engineering company that designs, manufactures, services & maintains material handling equipment for a variety of industries including Waste Water, Municipal Waste, Recycling and Wood industry amongst others.
Established in 1989 serpecon have supplied screw conveyors across industries for ...