Wykes Engineering required a traversing waste conveyor to load trailers. Previously using loading shovels and manual labor, Wykes decided to invest in automation and asked Whitham Mills to design a bespoke conveyor for the job. Whitham Mills designed and installed a 1500mm wide x 5.9mtr long stainless steel conveyor.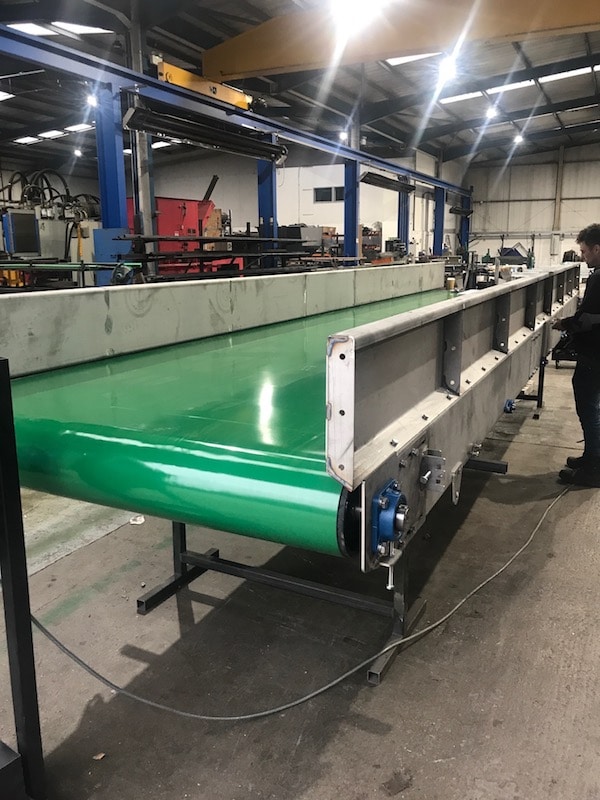 The other conveyor installed in May was a CK12 which is a 1500mm wide heavy duty chain conveyor. Datashredders contacted Whitham Mills as they needed a bespoke solution for their materials handling process. The main problem Whitham Mills had to consider in the design phase was the 3 fixed points of which the new conveyor would have had to pass through; the existing pit, a hole in the wall and the shredder itself. Previous to the installation Datashredders made do with two separate conveyors which were outdated and not fit for purpose.
Whitham Mills are now currently working on yet another C12K conveyor for their longstanding customer B&M Stores which will be installed in June.