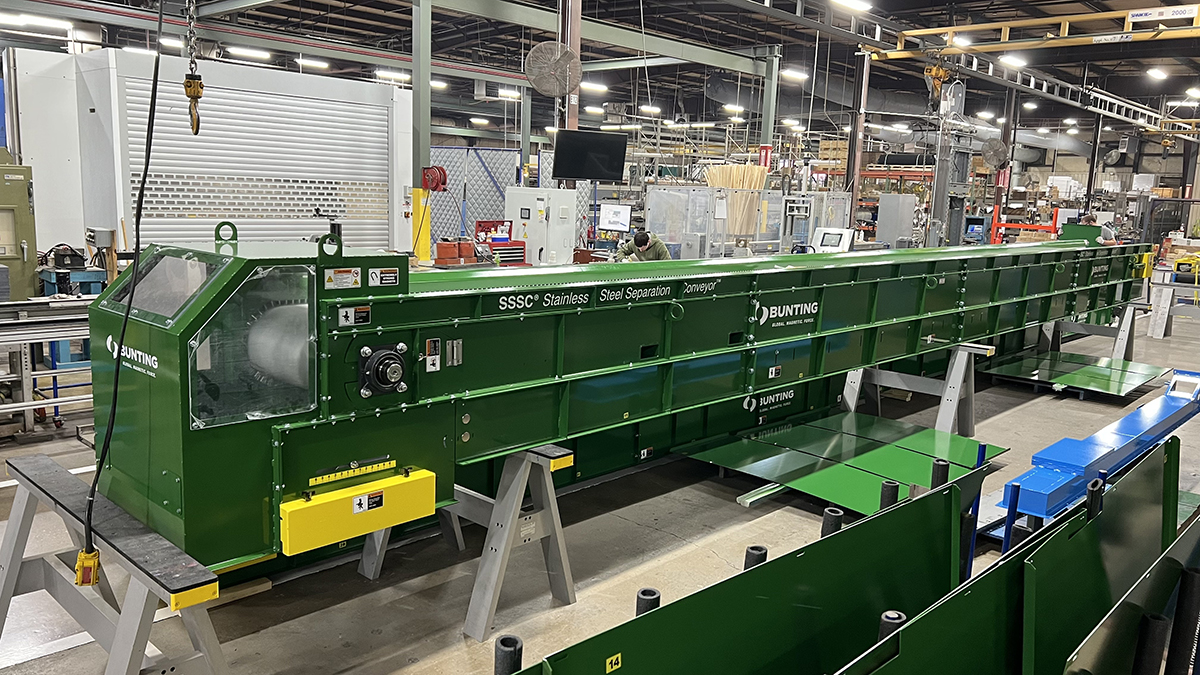 The latest Stainless Steel Separation Conveyor (SSSC) leaving Bunting's manufacturing facility in Kansas, USA is the largest built so far. The model SSSC 12-24-462 may only be 0.61-metres wide, but sits at the end of an 11.6-metre long conveyor. The high-intensity magnetic separator is destined for installation in an automotive recycling plant in North Carolina.
Bunting is one of the world's leading designers and manufacturers of magnetic separators, eddy current separators, metal detectors and electrostatic separators. Bunting has separator manufacturing facilities in Kansas, USA and Redditch, just outside Birmingham, United Kingdom.
Customer Focused Design
The Stainless Steel Separation Conveyor (SSSC) features a patented ultra-strong Neodymium magnetic head roll positioned at the end of a conveyor.  The intense magnetic strength enables the recovery of weakly magnetic mid-sized fragmented stainless-steel from automotive shredder residue (ASR).
After initial application discussions, the recycler reviewed the installation and concluded that they required a single, longer SSSC rather than the standard 3.7-metre long unit. This would then negate the requirement for an additional inline feed conveyor.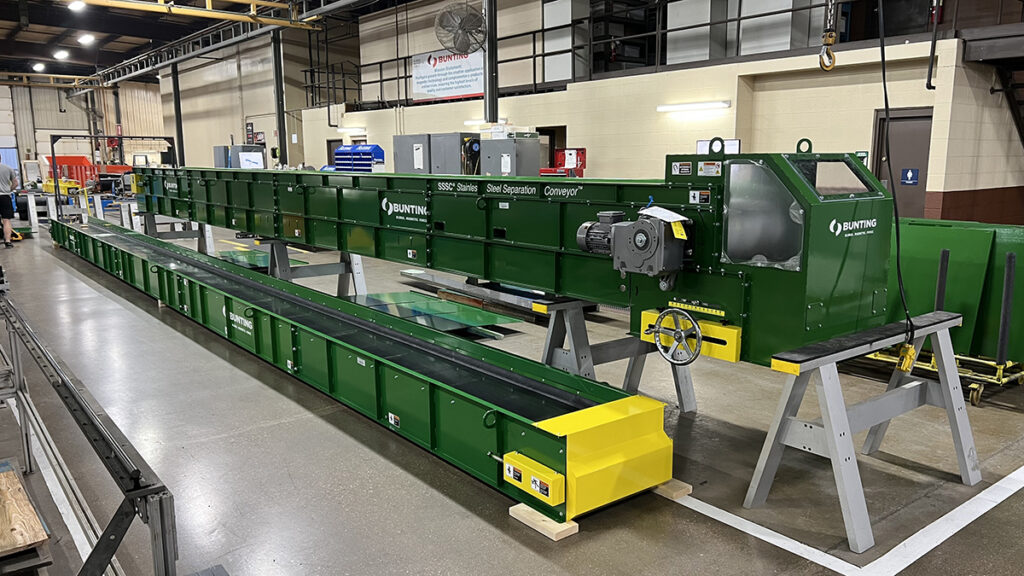 The 11.6-metre long SSSC was far longer than any previously built unit, which posed a number of challenges for Bunting's design engineering team. During the design process, the team considered the belt support system, the drive mechanics, and the heavy-duty framework and housing requirement for such an arduous application. Using knowledge of supplying Shredder Feeder Conveyors to the plastics and waste industries, the team modified the standard SSSC design and extended the belt length to 11.6-metres.
Once in production, the SSSC 12-24-462 will handle between 1-1.6 tonnes per hour of mixed automotive shredder residue.
The automotive recycler also ordered a patented High Intensity Separation Conveyor (HISC), with a standard 300mm long conveyor. The model HISC 6-24-48 recovers fragmented stainless-steel from smaller sized scrap.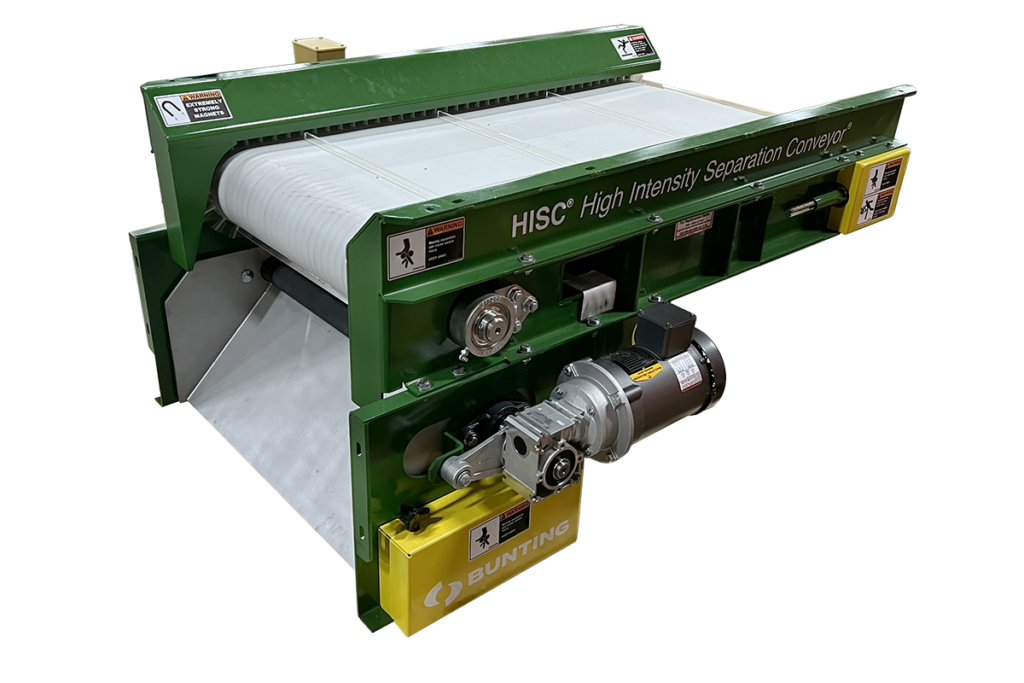 "Extending the SSSC belt from 3.7 to 11.6-metres was not straight forward," explained Wendell Love, Bunting's Product Manager for Material Handling Equipment for Recycling. "Our engineering team worked closely with the customer to ensure that the final design perfectly matched their installation requirements. The result is a monster-sized SSSC and another exciting metal recycling project for Bunting."
This article is published by
The globally based Bunting Group is a world leader in the design and manufacture of magnetic separators, metal detectors, and specialist magnet and magnetic technology.  The Bunting Group has manufacturing operations in the USA and UK as well as sales offices across North America and Europe. Through constant product development, the Bunting Group ...