Single line systems largely gave way to dual lines, magnets were added everywhere possible, air (density) separators became a staple, game-changing ballistic separators gained increased traction, and robots began to show up to work on select C&D 3D sort lines!
Like you, Sparta pays close attention to the best processing technologies to integrate into our turnkey Sparta C&D recycling systems. And regularly spending time on site with C&D recyclers throughout North America gives us extensive insight into their needs, goals, and best practices.
One trend that has emerged with little fanfare but is clearly here to stay, is the reduction in sizing of screened fines, a necessary byproduct of the C&D recycling process. As C&D fines commonly account for 10-20% (by weight) of recyclers' daily inbound material stream, finding a viable fines outlet is challenging and important.
Commonly utilized by landfills as alternate daily cover (ADC) material, 2" minus fines initially emerged as an early standard. To help minimize the amount of potential 'blowables' in this stream landfills over time required incremental tightening up of C&D fines, with 1 ½"- fines being a frequent outcome.
Then a funny thing happened. As C&D recyclers began screening finer, they quickly discovered a sizable increase in aggregates recovery and a reduction in disposal costs.
As illustrated in the photos below, screening fines to 3/8"- routes the aggregate-rich 3/8"+ overs to the B line's air separator, where they can now be mechanically captured. As we all know, aggregates are heavy, even small aggregates! And while C&D fines are commonly disposed of at a reduced rate at the landfill, they still amount to a sizable disposal cost. So if C&D recyclers can divert the small aggregates from their fines (reducing disposal cost) to their recovered aggregates (increasing sellable product), the financial swing (and savings) of finer screening can be financially rewarding!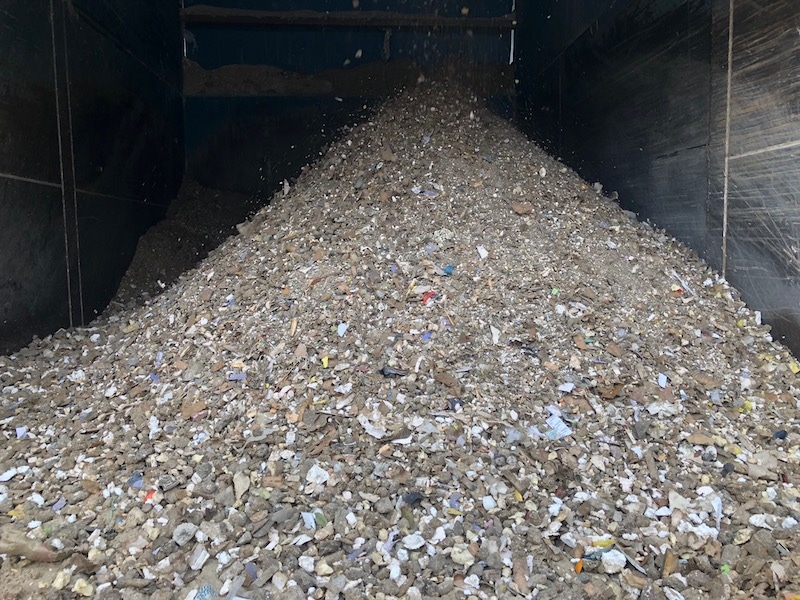 So why has it taken so long for this finer screening trend to gain traction? The answer lies in the application of a newer (to C&D recycling anyway) screening technology – the 'snapping mat screen'. While the earlier vibratory or trommel secondary screens excessively lost production and screening efficiency when pushed to finer screen C&D fines, the snapping mat screens are being effectively used to screen all the way down to 3/8" minus.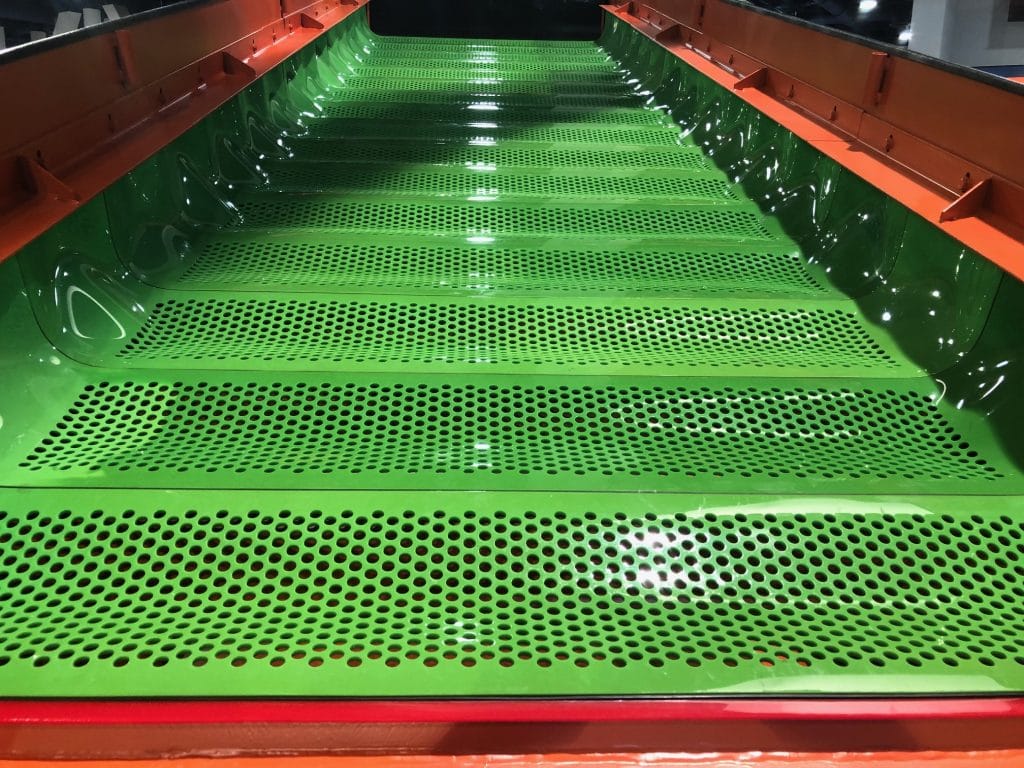 By continually tensioning & relaxing (ie. snapping) these flexible mat screens, the small screen openings are able to stay clean and productive, even at fine sizes. And finer screening means rejecting heavy small aggregates for downstream mechanical capture, which in turn substantially reduces the associated fines disposal costs.
The Sparta retrofit system below at Champion Recycling in Celina, TX was designed to remove the 3/8" minus fines from their system's 2 ½" minus fines, & to route the 3/8"+ overs to their existing air separator to mechanically capture their 3/8"-8" aggregates.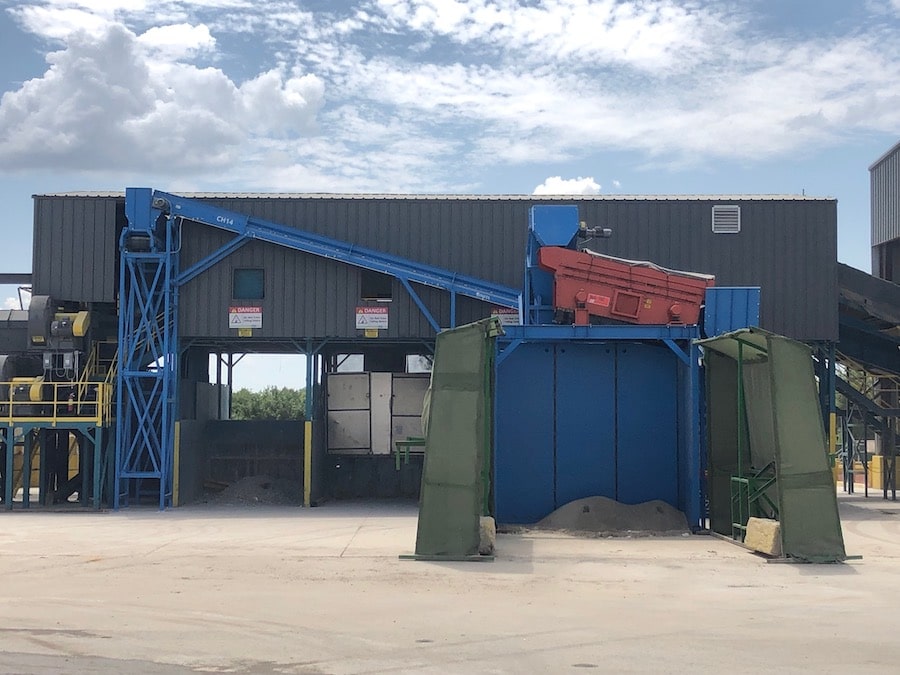 The Sparta retrofit system below at Baltimore Recycling Center provided a similar snapping mat fine screen solution along with a Sparta air separator, to mechanically capture their 3/8"-8" aggregates on their new mechanized B line.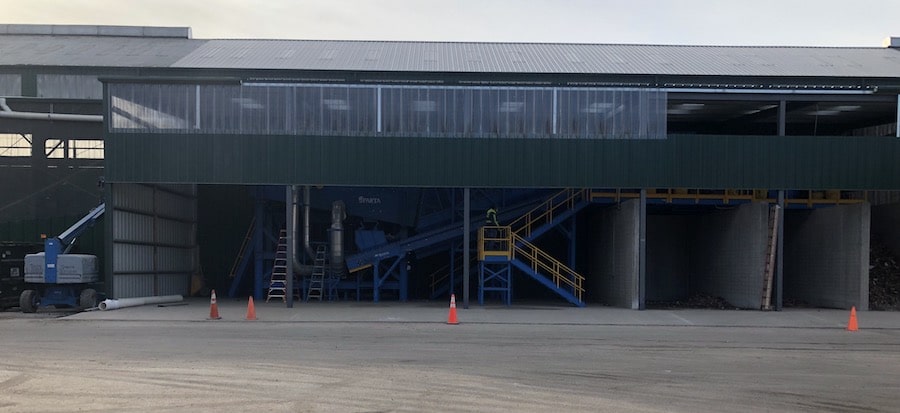 The before and after photos below show why more and more C&D recyclers are screening finer so that their small aggregates can end up (as a paid product) in their aggregates pile, versus (as a disposal cost) in their fines pile.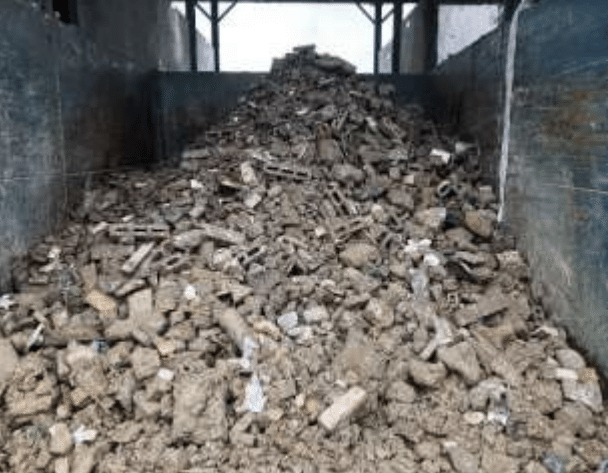 Author: Howard Fiedler, VP Sales at Sparta Manufacturing