Currently, both the quality of the recoverable products and the rejection rate of a plant are measured by manual characterizations or analysis that in most cases are carried out monthly. There is no information about what is produced at the moment beyond a visual evaluation and the experience of plant professionals.
On the one hand, ignorance of the purity of the materials that are acquired leads to distrust between buyer and seller with the consequent product returns or demands in the worst case. It also prevents facility managers from making informed decisions to improve plant efficiency.
Finally, manual characterizations, in addition to being less reliable, require more time and operational costs.
The solution: PICVISA's new data analysis service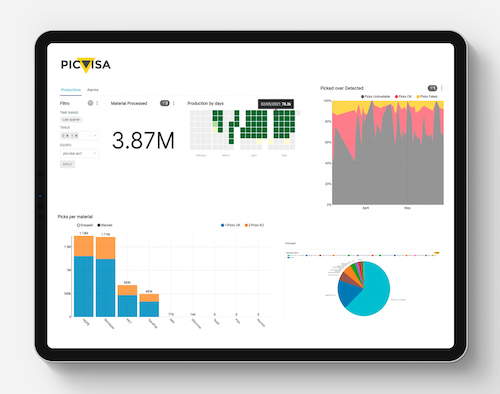 AI-based technology and machine vision can monitor 100% of waste on moving conveyor belts and provide real-time data on material composition, packaging information and labeling. Digitizing waste allows to increase purity and recovery rates, avoid poor management of valuable recyclables and make reliable forecasts on income and losses.
Why choose to install a PICVISA AI monitoring system?
Hardware – Easy plant installation without having to change existing infrastructure.
The software – Obtain real-time data through the PICVISA Analytics Dashboard, and creating customizable metrics.
More benefits and lower cost – Flexible payment according to needs.
Where to use the data analyzer?
Automatic characterization of plant input material (out of process)

Comparison between batch
Verify that the waste bales you bought comply with what is written in the contract and facilitate claims
Relate (purchase price), logistics costs (transport etc.) and quality of the material bullet
Economic estimate of your potential savings in operations
Process or machine efficiency control

Measure the purity of the material and the efficiency of quality control or recovery
Measure conveyor occupancy and have an economic estimate of the plant's operational stoppages
Purity of the plant's exit bales

Automatic quality control of the output material
Economic estimate of the value of the output bale
Know if the exit bullet complies with the Technical Specifications of Recovered Materials
Purity of rejection bales

Measure the efficiency of your recovery process
Economic estimate of the recoverable material that you end up not recycling
Economic estimate of how much you could save in landfill rate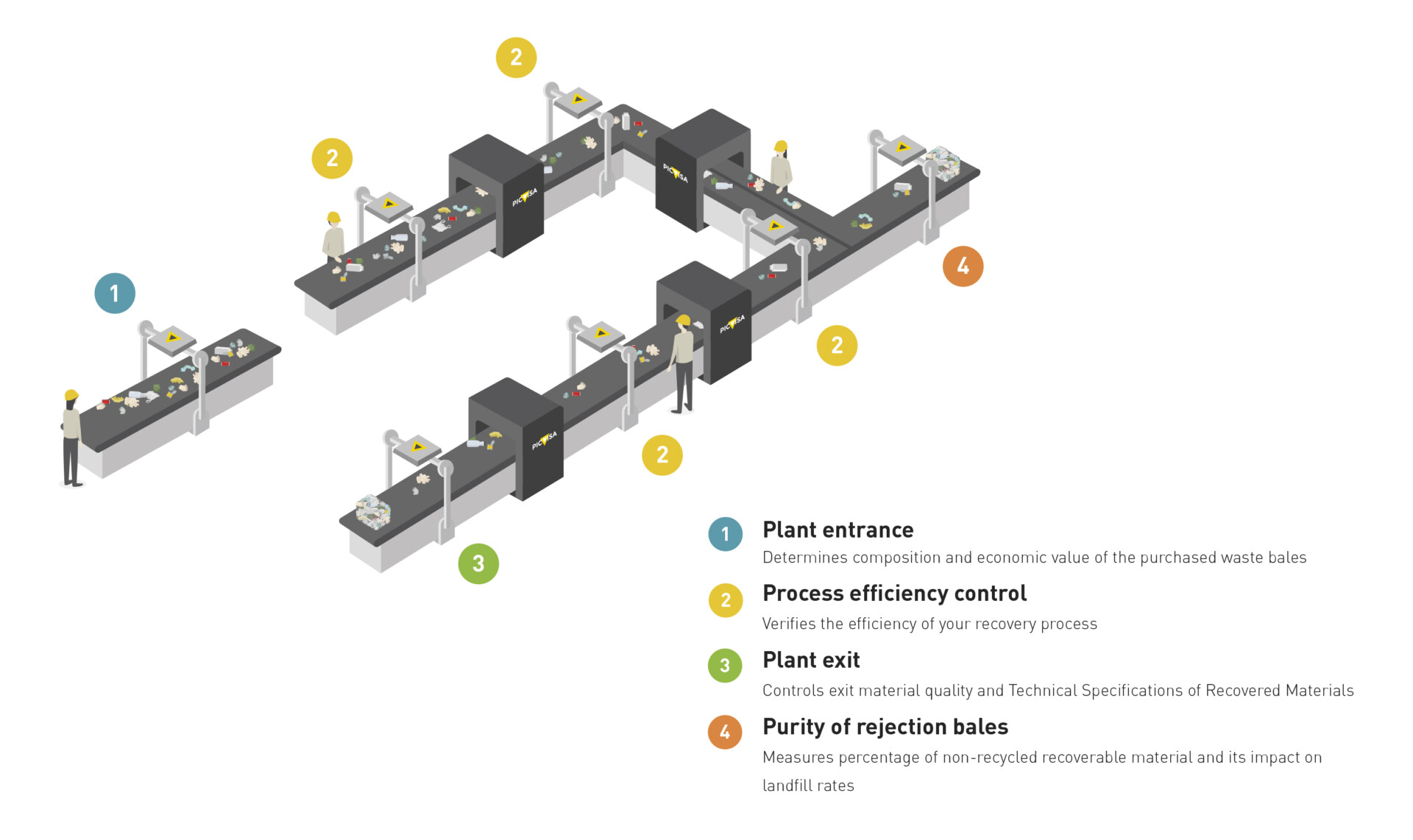 Still have doubts?
Ask for a test.