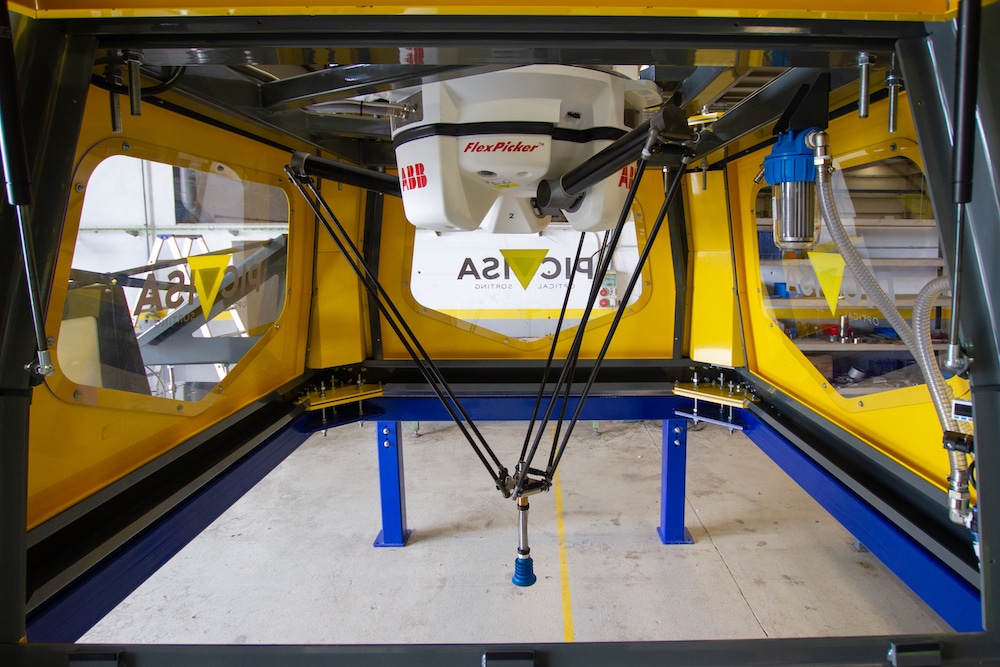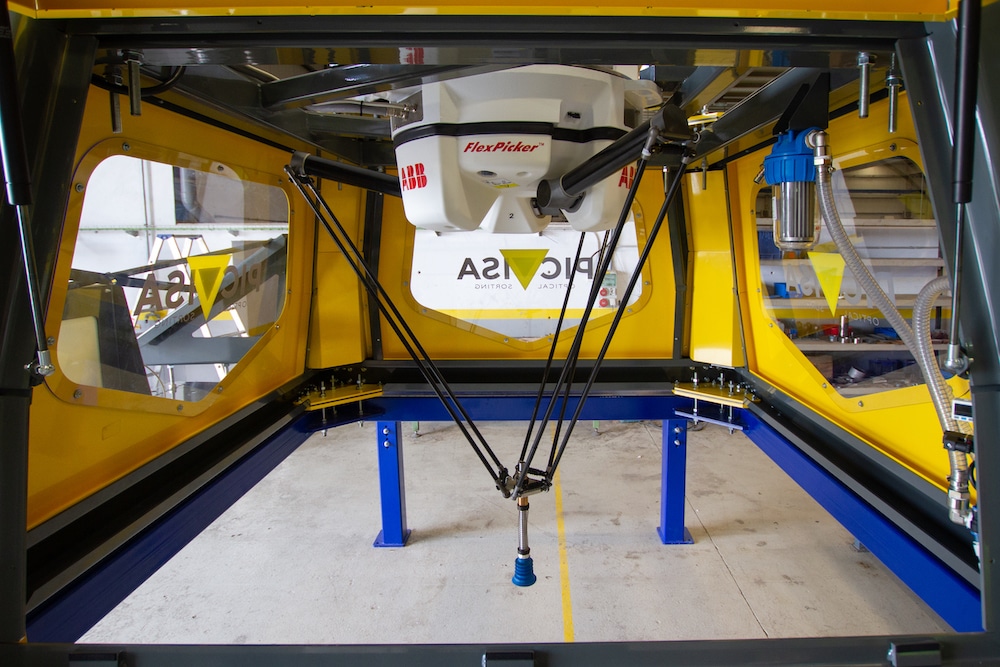 Quality control robot with artificial vision for material recovery facilities and recycling plants.
Nowadays, everyone is aware of the importance of recycling. Nevertheless, although in some materials, such as glass, recycling figures are very positive, others do not achieve as good data. According to Eurostat data, the average recycling percentage in Europe is 45.2.
To change those results, there is no alternative but to improve the existing recycling systems. Our new equipment ECOPICK allows improving the recycling of valuable materials.
The ECOPICK is a robot based on artificial intelligence that recognizes and classifies a wide variety of objects on a conveyor belt, replacing the tasks usually performed by manual pickers. It is a Delta type robot and recognizes objects by using artificial intelligence (AI), by means of deep learning algorithms.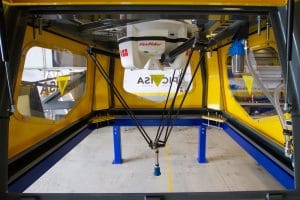 The detection of materials is done using visible light (VIS) and, optionally, near infrared vision (NIR). Then, the collection of objects is carried by a suction cup.
It includes the possibility of a remote connection for updates and optimizations of the system, expanding the library of objects to be recognized and improving its accuracy over time.
The key benefits of the ECOPICK in the industry:
Reduction of dependence on manual pickers:

Stability of production (24/7).
Performance improvements.

Short amortization period of the investment.
Real-time access to statistics on classified material.
Faster line adjustments through vision and data analysis.
Easy maintenance and low cost spare parts.
On-line customer support service.
System adaptable to existing installations.
PICVISA has an available ECOPICK unit in its Test Center for tests with new materials and applications. This unit is open to all clients.
This article is published by
PICVISA is an innovative technology-based company that offers solutions based on robotics, artificial intelligence and machine vision to the national and international markets. We design, develop and produce selection and classification ...